Premium Content
Kenton Co. Shelter Sees Big Drop in Euthanasia as New Director Makes Change
Mon, 12/10/2018 - 08:27
RCN Newsdesk
The Kenton County Animal Shelter is seeing a sharp decrease in the number of animals put down, along with other improvements.
Shelter director Beckey Reiter, who took over the Kenton County Animal Shelter in February after leading the Boone County Animal Shelter, said the work to improve the Covington shelter is ongoing.
"I was impressed with the dedication and the care of the animals," said Reiter. "We have been able to identify areas of training, and focus on teaching intake prevention, where we are able to talk to a person who might want to give up their animal, and try to find out why they want to give up the animal.  If it is something we can help them solve, we can prevent that animal from being put back on the adoption list. The animals that do come in can then be fast tracked to have them ready to put up on the website for adoption, or given back to their owners."
The shelter was almost  full of animals early this year, but the staff wasn't worried. They handled the situation, and that gave Reiter a chance to evaluate the function of the two connected buildings.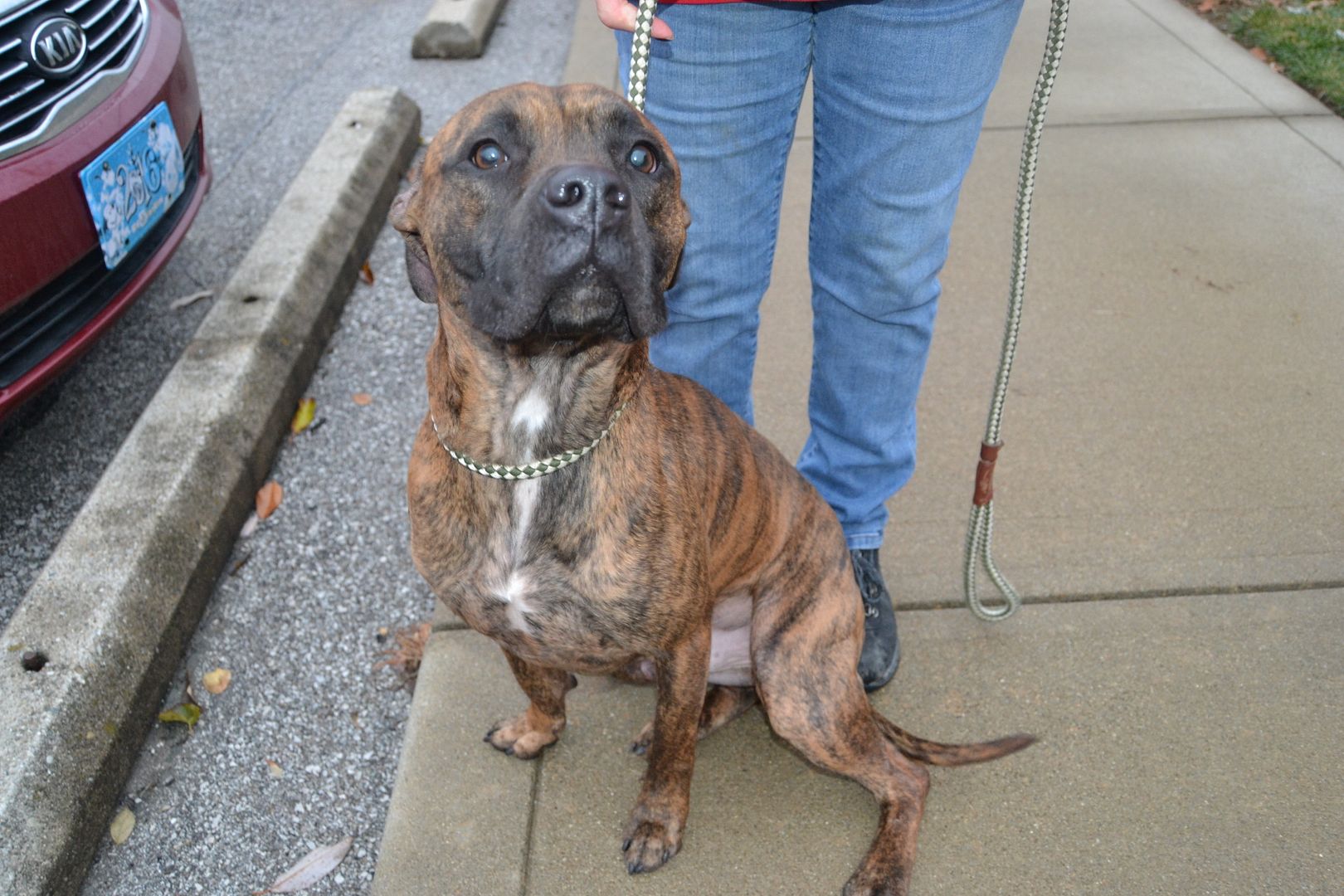 Volunteer walks a dog from the Kenton County Animal Shelter (RCN)
"We received a grant, and decided that we should put the money into a cat isolation room,"  Reiter said. "We took a small room and redesigned it, and put in a separate HVAC system so that when a cat comes in who might be sick, we can put it in that room, and not worry that anything will spread to the other animals. It has worked out really well, and it is a specialized area instead of shoving them in a corner somewhere."
The key to improving the shelter's efficacy has been more training, Reiter said. 
Changes include the streamlining of the screening process for animals, which are now taken into one building, and then separated as animals that may be lost, or animals that have been on their own for a while, and those that may be sick or in need of medical care.
Earlier in the fall, the shelter was so crowded that it opted to waive fees in order to find homes for the animals.
"The community was wonderful. It brought in people who wanted to help, and those that were thinking about adopting, but weren't quite sure, it helped them to get off the fence and step up," Reiter said. "People who couldn't adopt helped with donations. It was a wonderful outpouring from the community. We had sixty-seven adoptions that week, and twenty-five in a day. Nobody who works here remembers a time when we adopted that many."
The staff now includes a veterinarian technician. That has led to swifter and earlier treatment for animals in need.
The shelter is also working on adding a surgical room so that animals can be spayed and neutered more quickly and on-site. They are currently transported to a veterinarian for that work.
Most significant is the drop in euthanasia rates. Reiter said that the shelter has killed nearly 70 percent fewer animals this year, compared to last. In 2016, 973 animals were euthanized at the Kenton County Animal Shelter. In 2017, that number had dropped to 371.
So far, with 2018 nearing its end, the number is 115.
"Our save rate is 95 percent," Reiter said. "A couple years ago it was half that."
Reiter said the shelter is working to get online licensing up and running, so that it can post pictures of the adoptable animals online, in real time and refreshed every twenty minutes.  
It would also mean that if a lost animal is found and turned in, a picture of it animal would be posted quickly.
Reiter said the shelter doesn't turn away any animal. Currently, there is even a pig staying there.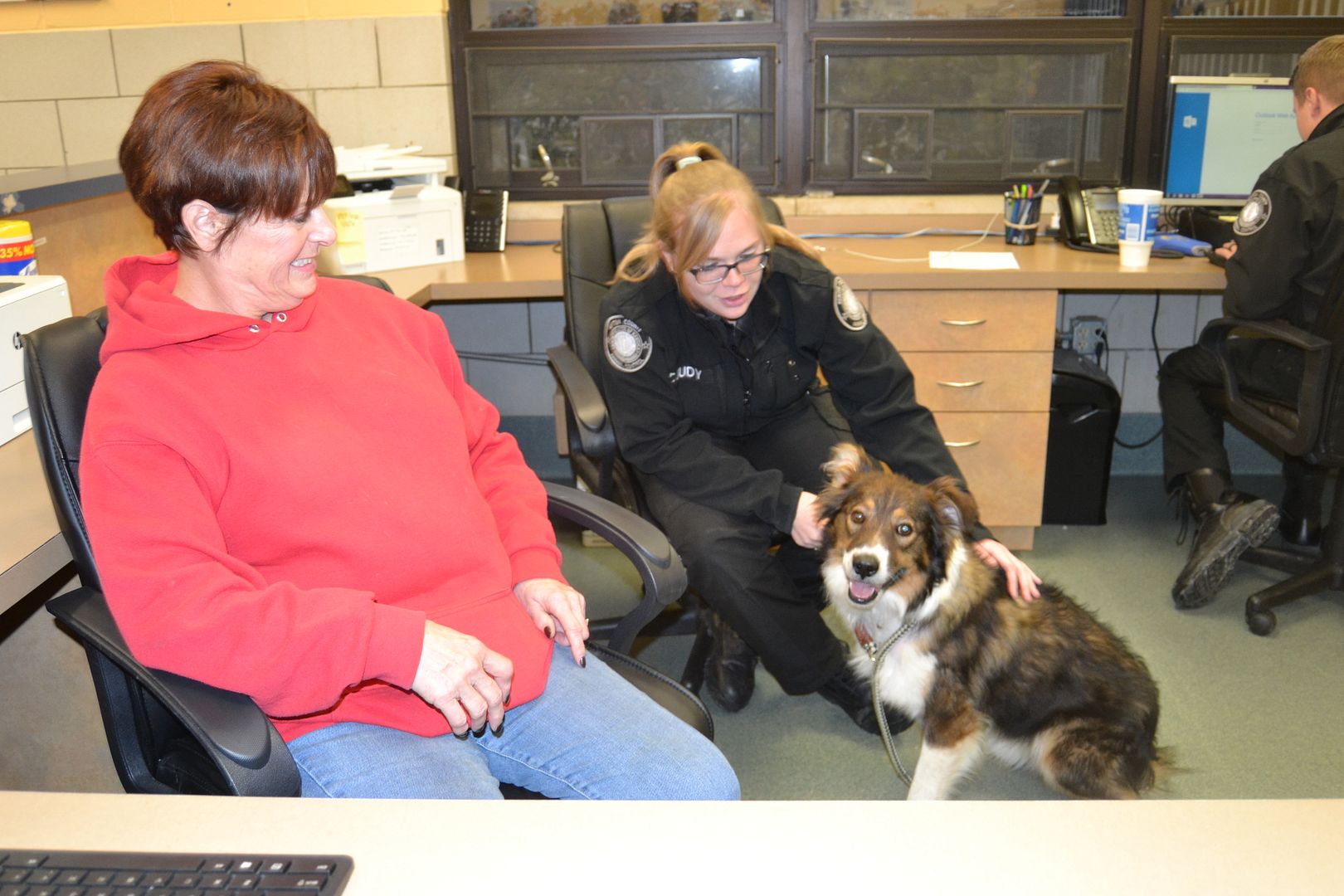 Captain, a three-legged dog, gets a little extra love from the staff (RCN)
And, she said, improvements will continue.
"The profession of animal shelters as a whole is making large changes, changes I never thought I would see in my lifetime," said Reiter. "The whole perspective has changed. I have an obligation to make great strides, too, and I am going ninety miles per hour all the time.
"The main thought-change for the personnel here was to get them to pause on intake and think of an exit strategy for the animal. Without compromising care, we need to make this agency as efficient as possible, and with the support of the community and the surrounding counties, I know we can do it."
Written by Patricia A. Scheyer, RCN contributor