Premium Content
Weird, Funny, Offbeat: Some of NKY's More Amusing & Strange 2018 Stories
Mon, 12/31/2018 - 15:56
RCN Newsdesk
Yes, some important news happened this year in Northern Kentucky. The River City News highlighted the top 7 of such stories here.
We also covered a lot of fun, offbeat stuff that went down in NKY this year.
Here is a selection of some of those highlights and lowlights in 2018:
SOMEONE MADE A MAP POKING FUN AT CINCINNATI AND NKY
A somewhat popular social media group known as "Judgmental Maps" finally took aim at Cincinnati and Northern Kentucky in 2018.
The group typically takes a road map and then fills in silly, or in some cases, offensive, descriptors of the various parts of town.
Northern Kentucky wasn't spared.
According to the map, Covington is mostly crime, drugs, and stolen cars, while Newport and Bellevue are "trying to be cool." "College kids and big box stores" are found in Cold Spring and Highland Heights. "More white people" are found in Independence.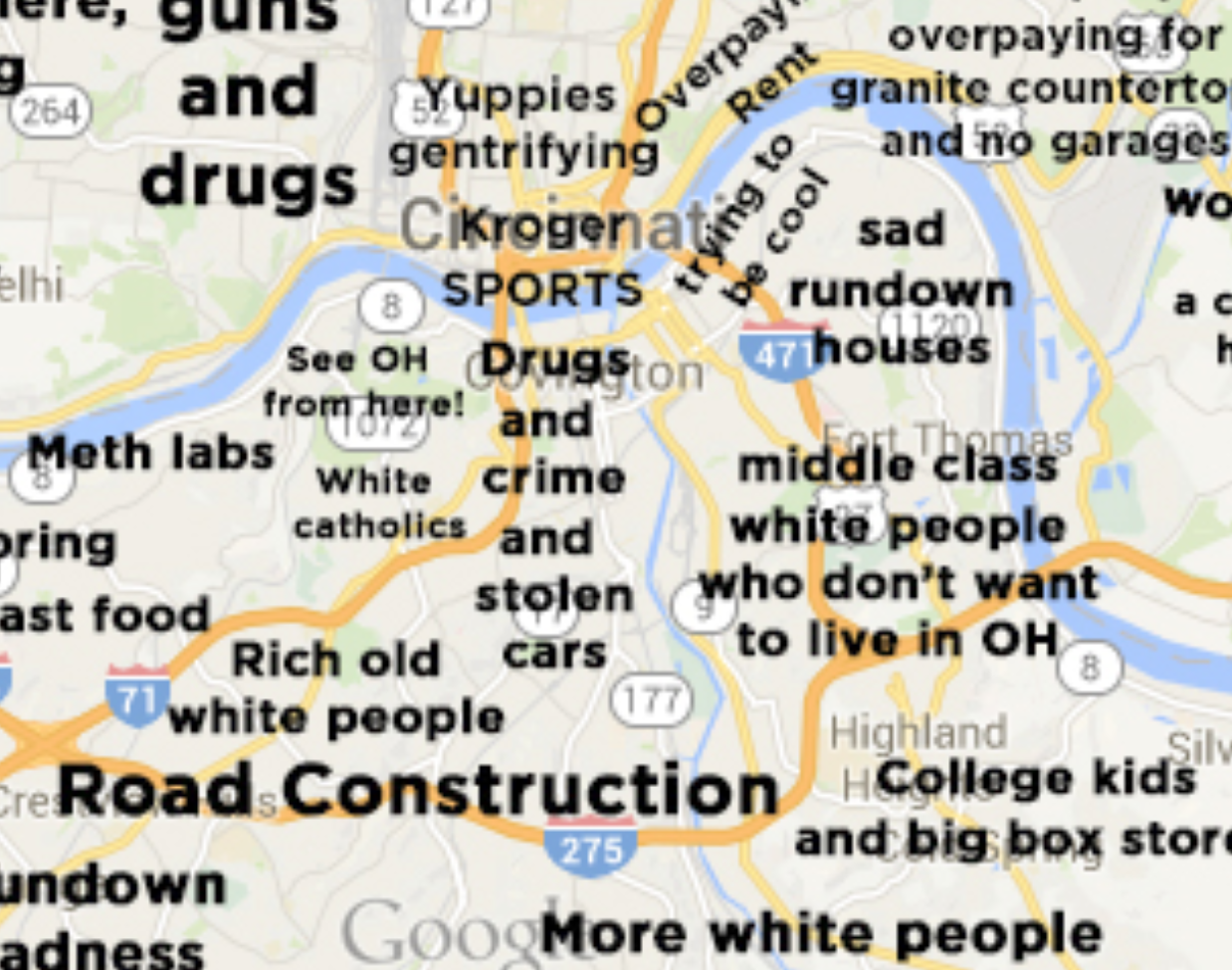 ---
COVINGTON WOMAN APPEARS ON MY 600-POUND LIFE
A Covington woman appeared on the TLC reality series My 600 Pound Life.
Tamy Lyn Murrel weighed 591 pounds when the show first started to follow her around.
By the show's end, she had dropped 246 pounds, weighing 345.
Murrell, 45, told viewers that her obesity began as a child when she felt sad and lonely. The episode documented her troubled marriage and her relationship with her family. Her favorite food, she said, is a mashed potato sandwich.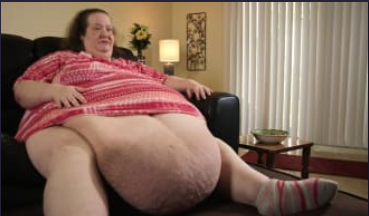 ---
NEWS ANCHOR'S WALLET STOLEN IN NEWPORT
WXIX news anchor and Fort Thomas resident Tricia Macke had to report on news about herself this year.
She claimed that someone stole her wallet while it rested in a shopping cart at the Fresh Thyme grocery store in Newport.
We never found out whether the Lululemon wallet was returned to the popular TV personality.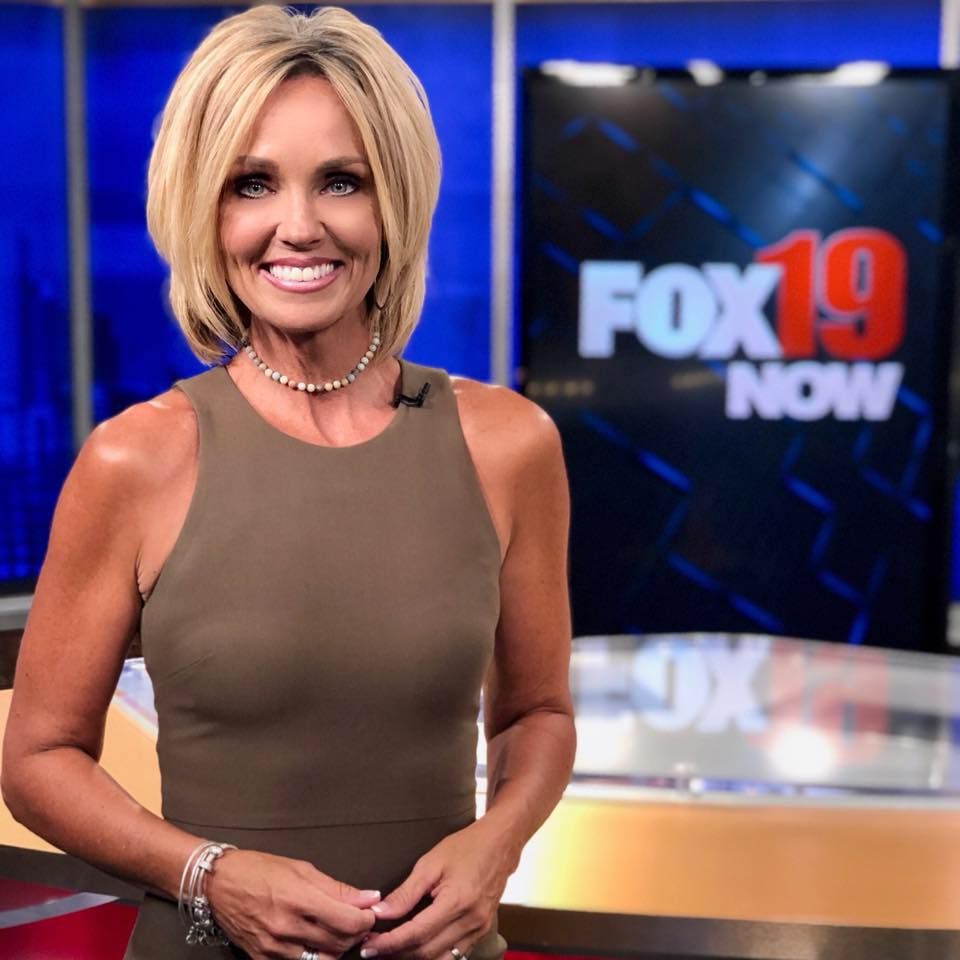 ---
MICHIGAN CITY ALWAYS FLIES KENTUCKY STATE FLAGS
Sure, it's been going on for more than a century, but The River City News finally got to see it in person on the way back from Detroit after the Northern Kentucky Norse were quickly bounced from the Horizon League men's basketball tournament.
Visit the city of Monroe, Michigan, and you will find multiple tributes to the Commonwealth of Kentucky.
The area surrounding the River Raisin, a 139-mile river that flows from Rollins Township, Mi. to Lake Erie, has long held Kentucky in high regard thanks to a War of 1812 battle that took place here 205 years ago.
"Remember the River Raisin!" became a battle cry that motivated an American victory in that conflict.
The River Raisin National Battlefield Park and the downtown Monroe "Monument to Kentucky" are both worth a visit.
The city retains immense gratitude for a large number of soldiers who marched from Kentucky following the Siege of Detroit in 1812, in which Fort Detroit was relinquished to the British. 
Few of these Kentuckians would ever return home.
Read the full story here.
---
$26,000 STOLEN IN ROBBERY OF ARMORED TRUCK DRIVER AT NEWPORT ON THE LEVEE
Word of this shocking robbery gripped the region for several days.
Two men allegedly - and brazenly - monitored an armored truck driver while he emptied an automated teller machine, and then snatched a bin of cash.
The money totaled $26,000, according to police.
The two men were later captured, with one busted in Cincinnati, and another in Tennessee.
---
COVINGTON CUSTODIAN DONATES $175,000 TO CHILD ADVOCACY GROUP
Alvin Luther Randlett helped keep Sixth District School in Covington clean and tidy starting in 1968.
The 75-year old died in 2015.
This year, it was announced that the longtime custodian donated his life savings, $175,000, to Kentucky's Child Victims Trust Fund, which is operated by the Kentucky Attorney General's Office. 
Attorney General Andy Beshear came to Covington for the announcement.
Read the full story here.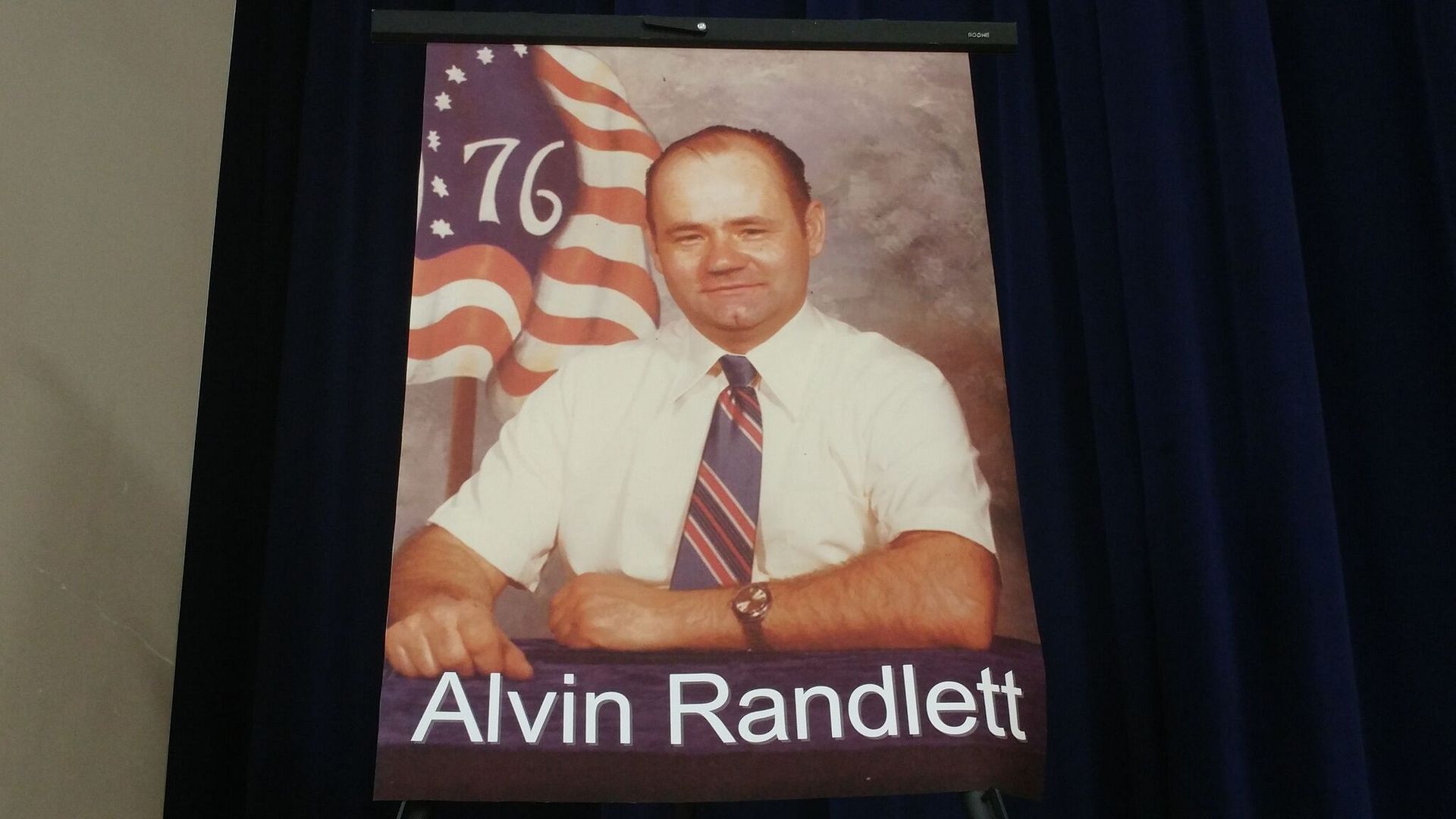 ---
BENGALS ROOKIE QUARTERBACK ARRESTED FOR DUI IN BELLEVUE
Logan Woodside's career with the Cincinnati Bengals was short, lasting from his signing in May till he was waived in September.
But he did make some headlines during his brief stint in the Queen City.
Back in June, Woodside, 23, was arrested in Bellevue for driving under the influence. Police said that the University of Toledo standout blew a 0.112. The legal limit is 0.08.
He was allegedly found drunk at the UDF gas station on Fairfield Avenue.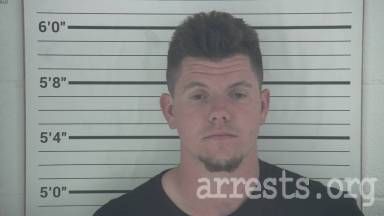 ---
FORMER UK BASKETBALL STAR ARRESTED IN NEWPORT
2018 was a bad year for athletes to be misbehaving in Campbell County.
Former University of Kentucky men's basketball star Andre Riddick was arrested at Newport on the Levee after allegedly fighting with and assaulting his wife.
Riddick played for the Cats from 1991 to 1995.
---
VILLA MADONNA HIGH SCHOOL CHANGES MASCOT - AGAIN
There's a new mascot pumping up school spirit in Villa Hills.
Villa Madonna Academy announced this year that it would be changing its mascot again.
Now, the school's athletics teams will be known as the Vikings.
The elementary school athletes competed as the Vikings in the 1970s and 80s. The high school boys teams were also known as the Vikings for one year in the 1990s. 
Villa was known as the Vixens until 1992, and then the Vipers from 1993 to 2000, before adopting the Blue Lightning moniker in 2001.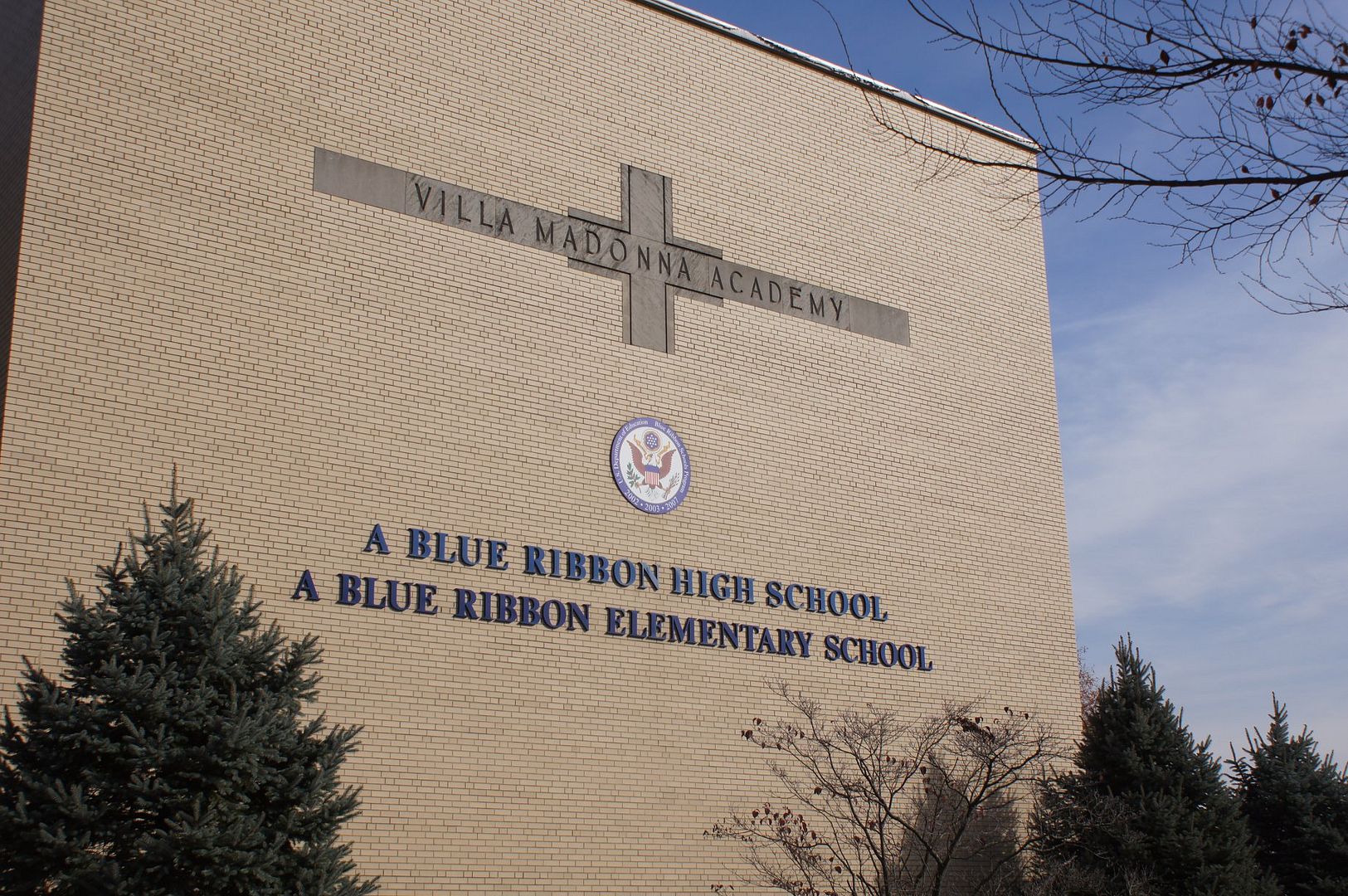 ---
IN 2018, NORTHERN KENTUCKY LEARNED THE TERM "BOOTLEG CAB"
"Bootleg cab" entered the Northern Kentucky lexicon in 2018.
The region also learned how important the Roebling Suspension Bridge is to commuters to and from Covington and Cincinnati, including pedestrians.
In March, a car crashed into part of the 150-year old span and damaged part of it so badly that the Kentucky Transportation Cabinet had to shut it down.
Originally, the bridge was set to close for just a week, and then after a bunch of lookie-loos with cameras rushed to the scene to photograph it, the transportation cabinet also closed the span to pedestrians.
Then came the announcement that the bridge would be closed till June.
Fortunately, the repairs did not take as long as originally expected. The bridge mostly reopened in April after about five weeks.
Demarko Page, 24, initially lied to police officers, the Covington Police Department said, when he told them that he had been a passenger in the wrecked vehicle and that the driver fled on foot.
But police later determined that Page was the driver and that he offered a "bootleg cab" service, sort of a black market Uber or Lyft. Police said that Page lied to them because he knew his license was revoked and that he would be arrested.
He was eventually charged.
-Michael Monks, editor & publisher