Premium Content
New Ludlow Council Begins Without City Attorney
Fri, 01/11/2019 - 12:20
RCN Newsdesk
The City of Ludlow is currently operating without a city attorney.
Newly sworn-in mayor Josh Boone told The River City News after Thursday night's council meeting, the first for those elected in November, that he ended the contract with the law firm of Otis & Johnson.
Boone and others had clashed with that firm, particularly attorney Fred Johnson, throughout last year. Boone said that he hopes to have a new city attorney named by February as some city business cannot be completed without one. He is currently evaluating a list of possible replacements.
Boone said that he would not comment on other personnel matters at this time, particularly as they relate to current city administrator Elishia Chamberlin, with whom Boone and others had also disagreed frequently, and who has served in the role since 2014.
There was one moment at Thursday night's meeting that nearly revisited some of those conflicts.
Paul Miller, operator of Circus Mojo and Bircus Brewing and owner of the Ludlow Theatre, took to the podium during the public comment portion of the meeting and began to criticize Chamberlin, a frequent target of his criticism.
"I have been trying to get a marquee up (at the Ludlow Theatre) for three years and you have provided many obstacles to that and it's frustrating. You've been rude to council members - " Miller said before being cut off by Boone.
"I don't want to get into this," Boone said.
Miller returned to his seat.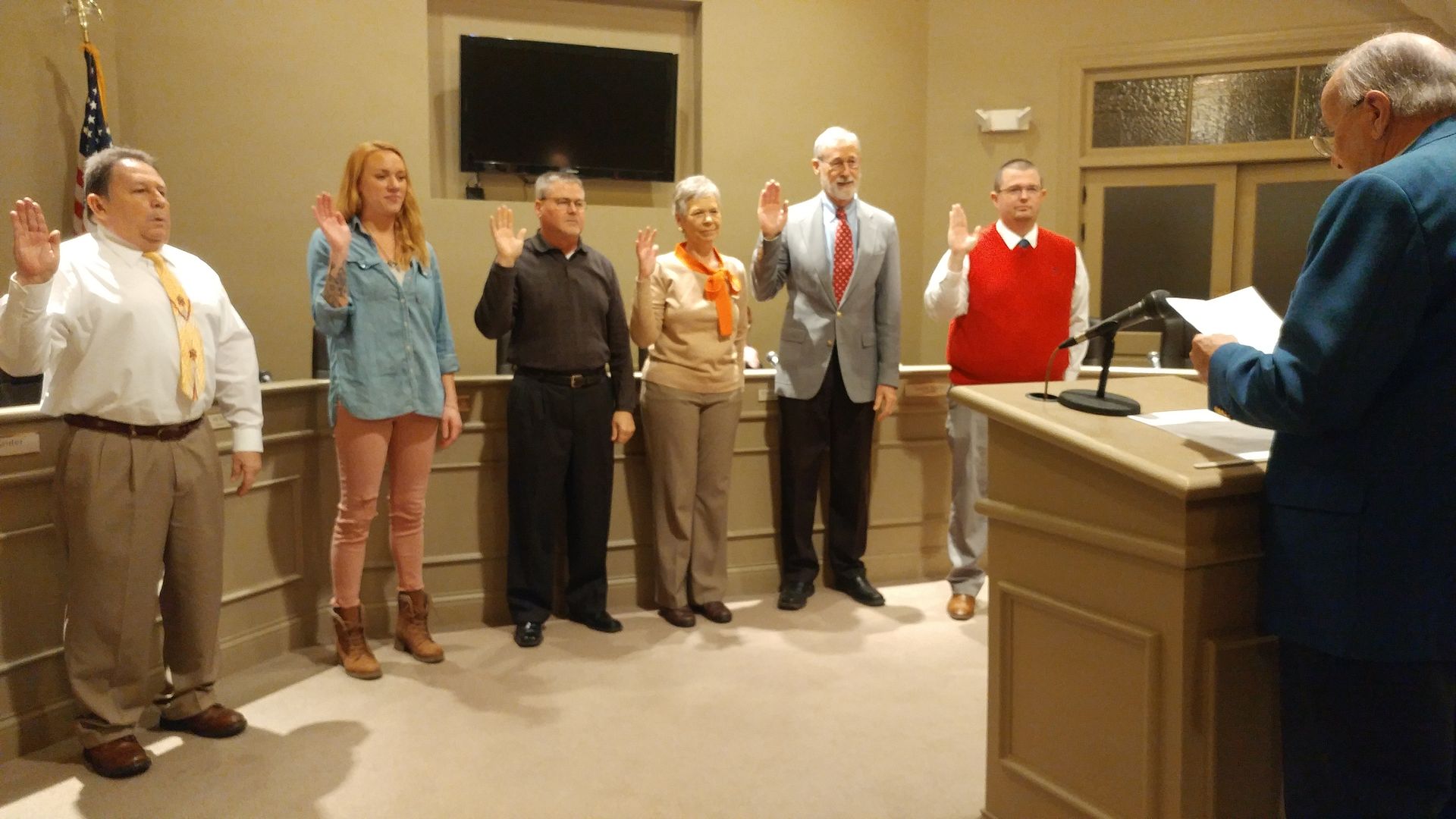 There was not much in the way of business to be conducted Thursday. Instead, Boone, and councilman Tom Amann, both referenced a city council caucus meeting in two weeks that would have a full agenda.
November's election in Ludlow brought significant change to the city building. Boone, a longtime member of council, defeated then-mayor Ken Wynn by a margin of 71 to 29 percent. Only Amann and council members Bill Whiteley and John Gaiser sought reelection to council, meaning that three seats were open. Amann and Whiteley were reelected while Gaiser lost. The four new members of council are Stephen Chapman, Tiffany Grider, Julie Navarre, and Chris Wright.
The new council was also sworn in on Thursday by former mayor Buddy Waite, who was elected in 1966 and 1974.
Written by Michael Monks, editor & publisher