Premium Content
This Covington Neighborhood Could Soon Look Quite Different
Mon, 02/25/2019 - 16:35
RCN Newsdesk
Covington's Lewisburg neighborhood is set for a major facelift.
City Hall officials selected a proposal from Lewisburg residents as the recipient of a $300,000 investment as part of its first RIPPLE Effect project. The city announced the project last fall, promising to partner with a neighborhood organization on a redevelopment proposal.
The city received four proposals, with Lewisburg scoring 725 out of a possible 800 on the scale created by city staff. Other proposals from Latonia, Mutter Gottes, and Wallace Woods were received favorably, but scored lower.
Lewisburg's proposal stood out because it includes several buildings already acquired by the Lewisburg Thorofare Project, as it is called. It has also established a limited-liability company (LLC).
"What put Lewisburg above the rest was really about all the private investment they're proposing," said Jeremy Wallace, the City of Covington's community development manager. "Some is visionary, and some is concrete."
The project acquired 712, 717, and 1112 Pike Street, which sit where the road bends towards Park Hills, in a part of the city that has seen limited investment in recent years, aside from a new mural at the classic Herb & Thelma's bar and restaurant, and the relocation of Be Concerned social services agency.
One of the buildings is slated to become residential and the others will be mixed-use, to include both residential and commercial opportunities.
The RIPPLE Effect was designed to infuse a neighborhood with investment as an effort to spur more. "We liken this to a drop of a pebble into a pool of water and to see it go out," said Tom West, the City of Covington's economic development director. West noted the success of downtown's resurgence thanks to investment both public and private, as well as to the collaboration of partner organizations. "It's something we hope to see not just downtown, but also in our neighborhoods."
The funding from the city will come from its share of federal community development block grants (CDBG) and through other funds set aside for economic development.
For Lewisburg, this means a chance to revitalize an aging commercial corridor around the triple-intersection of Pike and Montague streets, and Western Avenue.
Images created by an architect detail a vibrant street scene along Pike, with lighting and outdoor seating for visitors.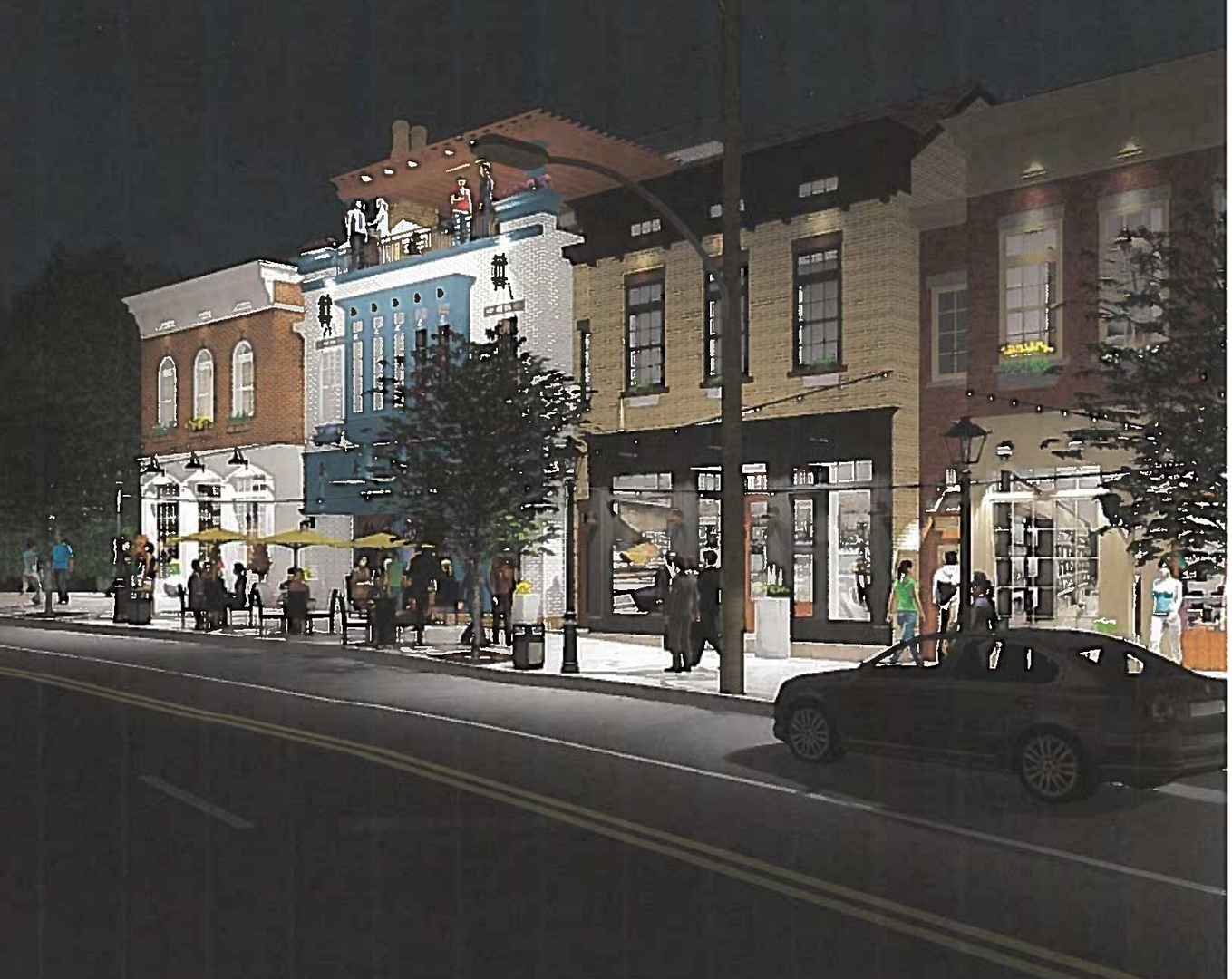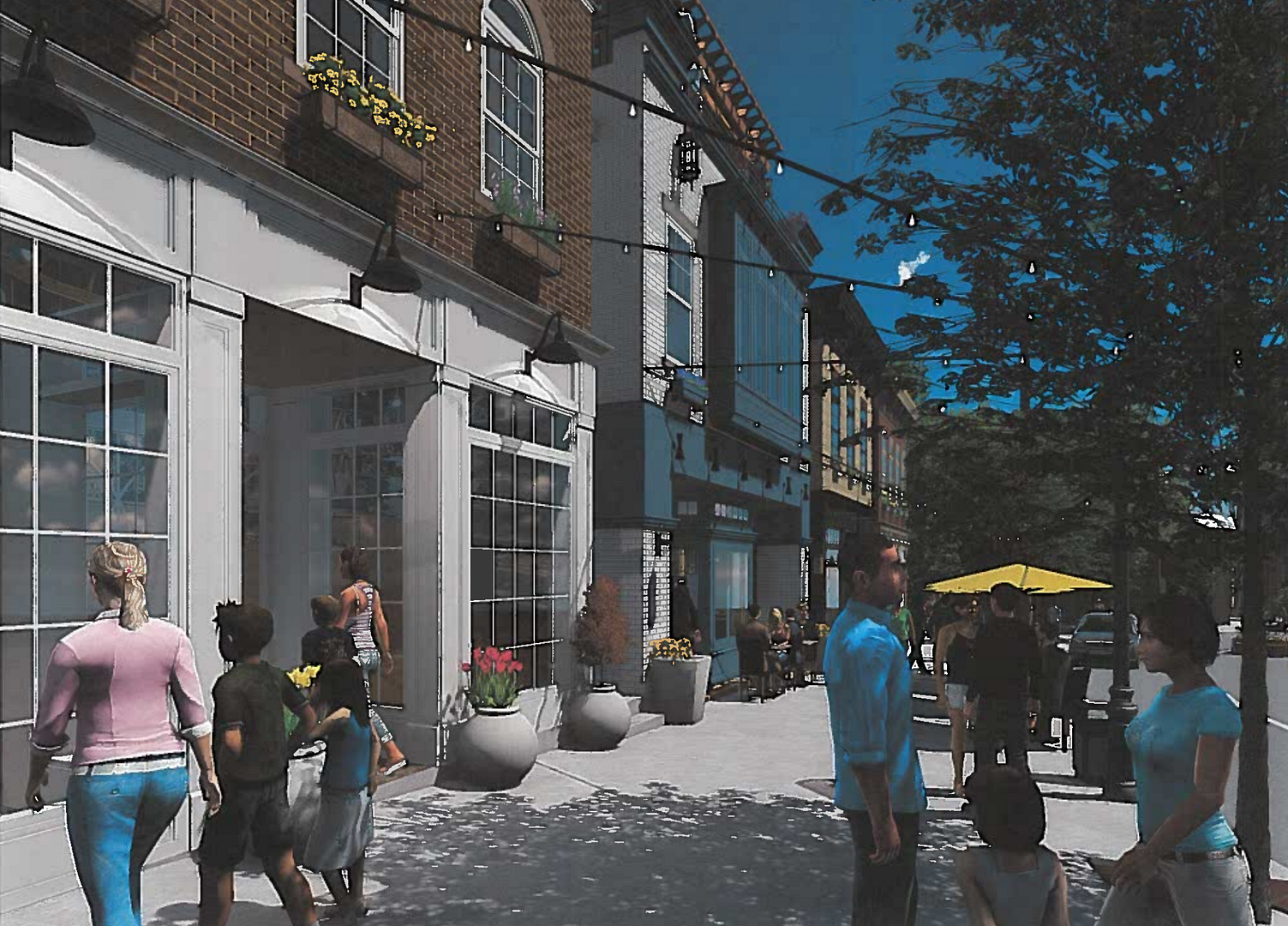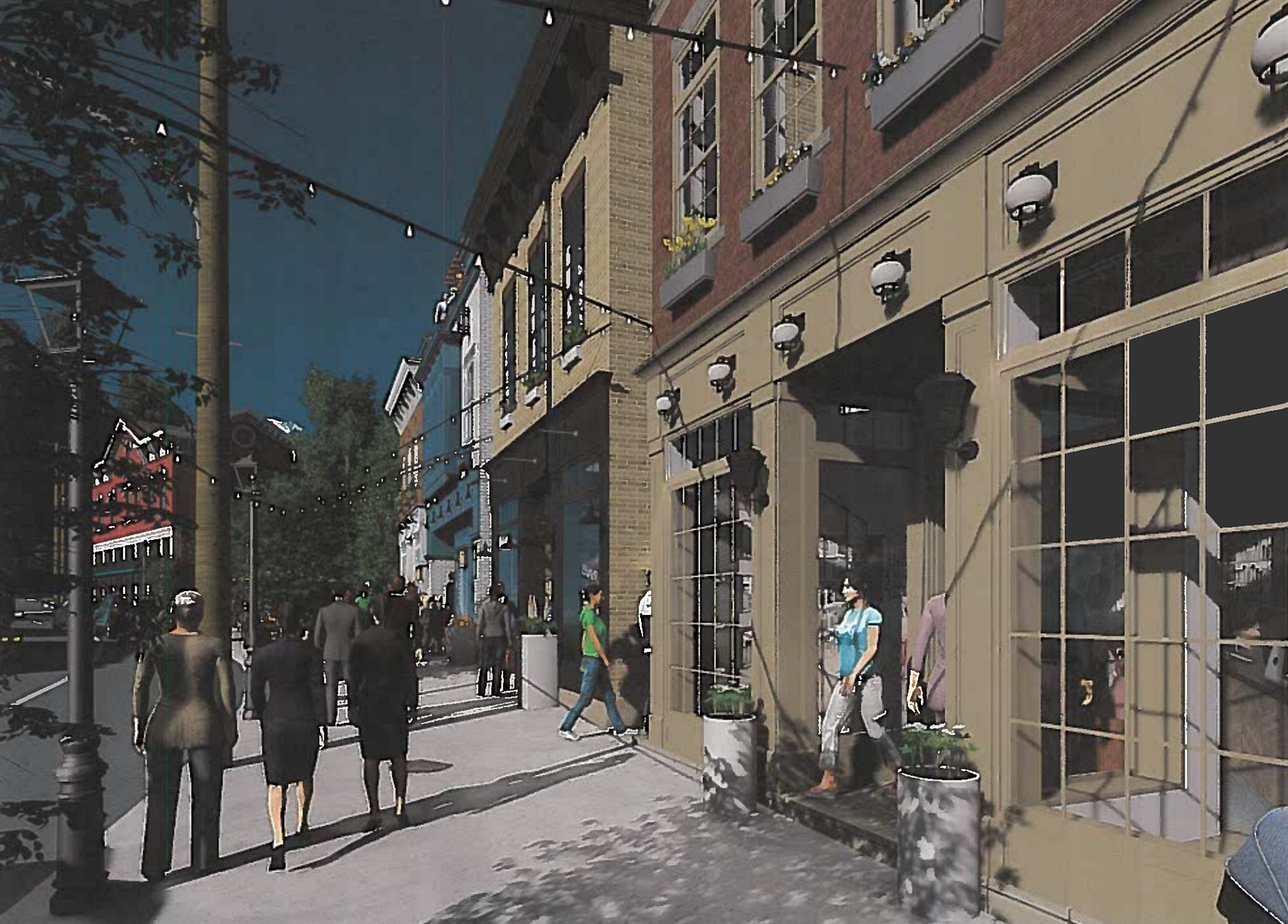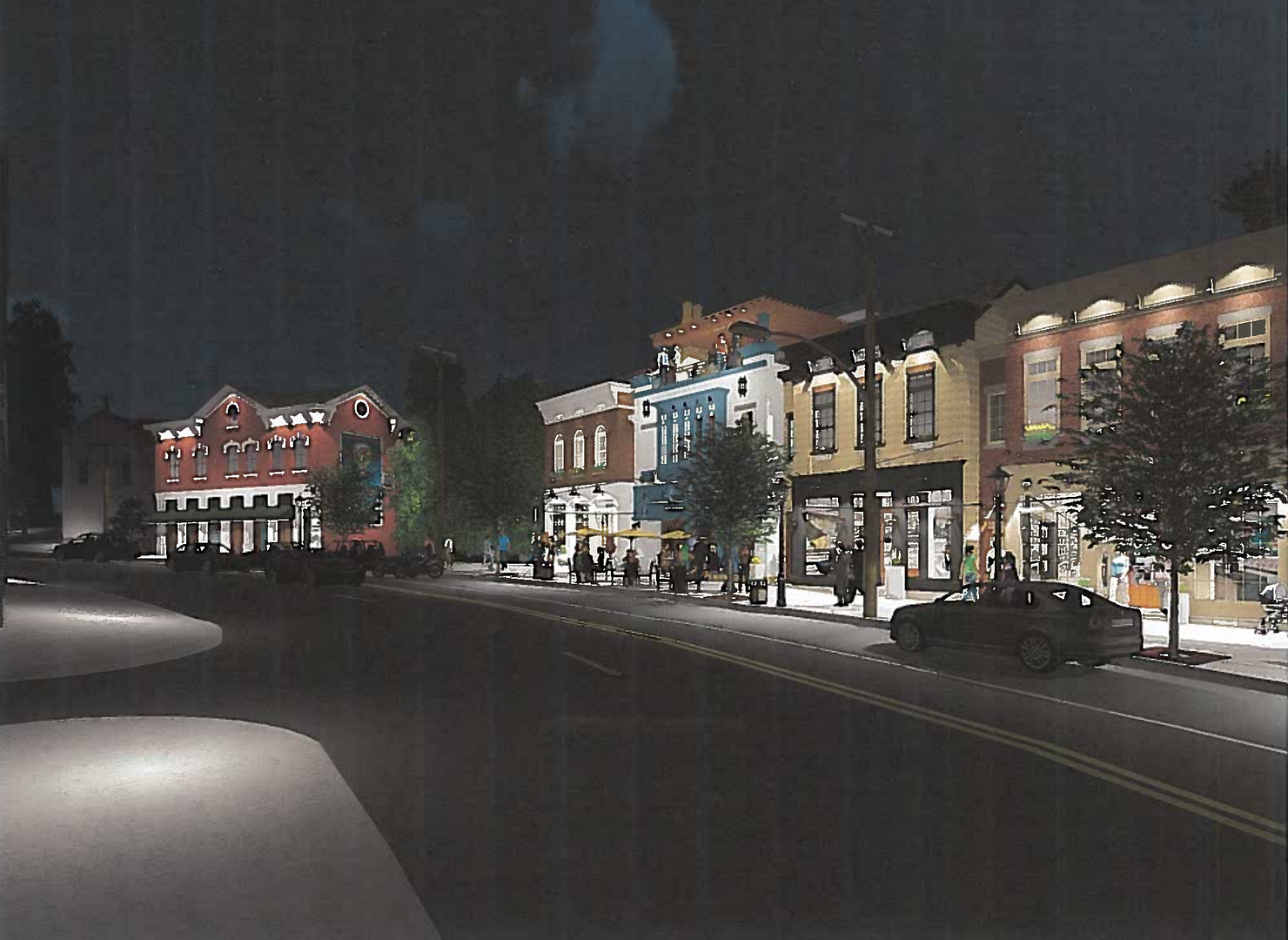 Further details about what plans are being developed were not immediately available.
Proposals from the other neighborhoods were well-received. Latonia residents sought funding for a wayfinding effort that would be combined with beautification projects near Ritte's Corner.
The area near 20th Street and the 2000 block of Greenup Street was targeted for improvements, but city staff believed that more buy-in was needed from property owners.
Mutter Gottes residents sought bike lanes on 4th and 5th Streets, but those streets are controlled by the state. Another element of the neighborhood's proposal included a bike-centric project on a long-vacant lot at 5th and Johnson streets.
"This has been a wonderfully successful experiment," Mayor Joe Meyer said, noting the interest in neighborhoods and the creativity residents brought to it. "This helped generate almost $3 million in investment right up front in the Lewisburg area. It really speaks well to the design of this whole proposal."
Written by Michael Monks, editor & publisher