Premium Content
Bellevue Boy, 6, is Author of Published Book About Monsters
Wed, 03/06/2019 - 06:54
RCN Newsdesk
He's only six-and-a-half years old, but Silas Gibson is already a published author.
The first grader at Grandview Elementary in Bellevue received a book last year, along with his sister, Emery, filled with empty pages, waiting for the creative contributions of a child.
Young Silas got to work, announcing his intention to write a chapter book about monsters.
He saw it through, and when finished, his parents, John and Candace Gibson, published Some Monsters Look Like This at Amazon after some of Silas's drawings received favorable reactions on Facebook.
"People said this would make a good book, and we should find someone to publish it," John Gibson said. "So we published it. Originally we were only going to give a copy to family members, but then we thought it would be good to put some in the little free libraries around the city. We did that, and reportedly the copies didn't stay there long!"
Silas has always been interested in reading. He learned quickly in kindergarten. He also loves to watch Trogdor, a cartoon online, as well as Pokemon, and Ninjago. At this age, his mind has been full of lovely morphing monsters, thrilling beings bursting out of dark corners to fill his mind with colorful animation.
"They come from my brain," Silas said of his monstrous creations.
But little boys can also be afraid of monsters, especially at bedtime. His father, John, said that monsters may seem more real to Silas sometimes, so the boy may have wanted to capture some on paper. When Silas was asked about why he chose to focus on monsters, he said, "I want to make people learn about monsters."
Silas worked on his monster book each day during a two-week period. His sister contributed to the book, drawing two monsters.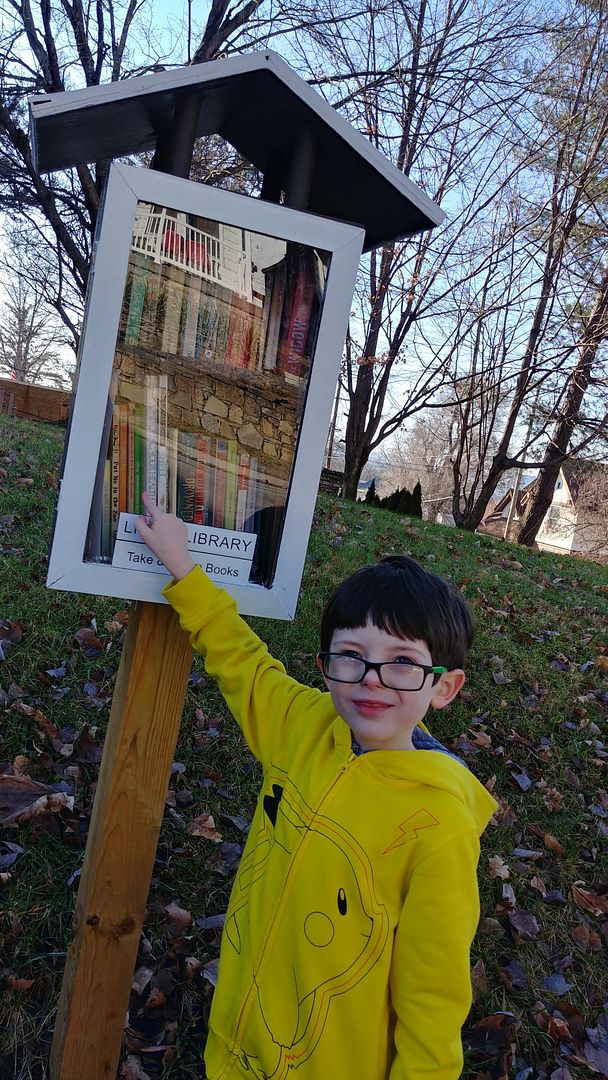 A final page is left blank, except for the words Some monsters... That is left for the younger readers' imaginations and their own creations.
The book sells for under $10 and all the proceeds, John said, will go to support more art supplies for Silas and Emery.
The elder Gibsons are creatives, too, with experience in filmmaking. Now their creative children have curiosities of their own.
They already got a taste of the excitement of a finished product.
"When we received our box that contained Silas's books, he opened it, and the look on his face when he saw copies of his book in there - " John said before stopping.  "It's something that I will never forget."
He would like other parents and children to have that experience.
Silas brought his book to the Bellevue Board of Education meeting last week.
Now he plans to get back to work on more books - trilogy, with one focused on aliens and another on zombies, to go with the original about monsters.
Written by Patricia A. Scheyer, RCN contributor
Photo: Silas and John Gibson (RCN)