Premium Content
Riverfront Commons to Expand in Covington, Dayton; Apartments Going Up Nearby
Wed, 05/08/2019 - 15:50
RCN Newsdesk
The walking trail that aims eventually to connect Ludlow to Dayton continues to grow.
The city governments in both Covington and Dayton learned new information about the expansion of Riverfront Commons on Tuesday night.
Work is underway on Dayton's first phase, City Administrator Michael Giffen said. 
"We hope to have the first section of trail open by the end of summer," he said.
Most of the newly accessible portions of the trail system, which is designed for pedestrians, runners, and bicyclists, are in Covington and Newport, with pre-existing segments in Bellevue and Dayton.
Ludlow has been forced to postpone work on its first phase due to the city's ongoing fiscal problems, interim City Administrator and Police Chief Scott Smith said previously.
The work in Dayton is particularly good news for future residents.
Two large apartment developments are well underway in close proximity of the trail system.
Tapestry at Manhattan Harbour, a 263-unit development at the east end of the city's riverfront development, is on track to be completed sooner than previously expected.
"I was assuming they would start leasing some time next year," Giffen said. "They expect to have one building open and ready to go by late summer, early fall. We may have some new residents coming into town sooner than we thought."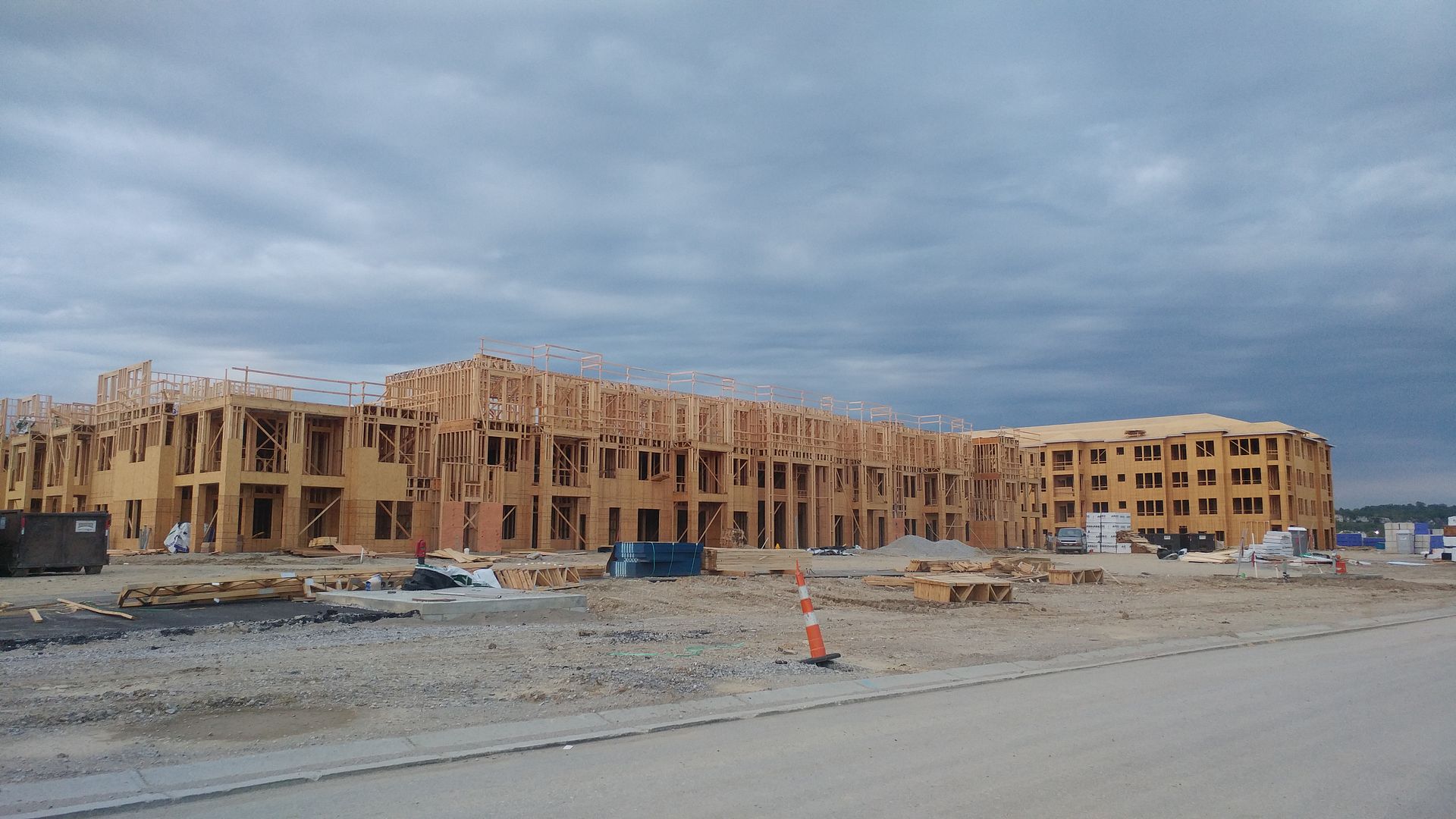 Tapestry at Manhattan Harbour (RCN)
Tapestry is developed by Birmingham, Alabama-based Arlington Properties.
Work at Gateway Flats at Manhattan Harbour is moving more slowly, and caught the ire of Dayton city councilman Bill Burns as the prospect of three new developments nearby looms. 
"I don't want to see three empty buildings there," Burns said. "I have a distaste in my mouth allowing them to build something that's going to sit there two to three years and not be developed."
Gateway was first announced in 2014. When completed, it will have 74 residential units.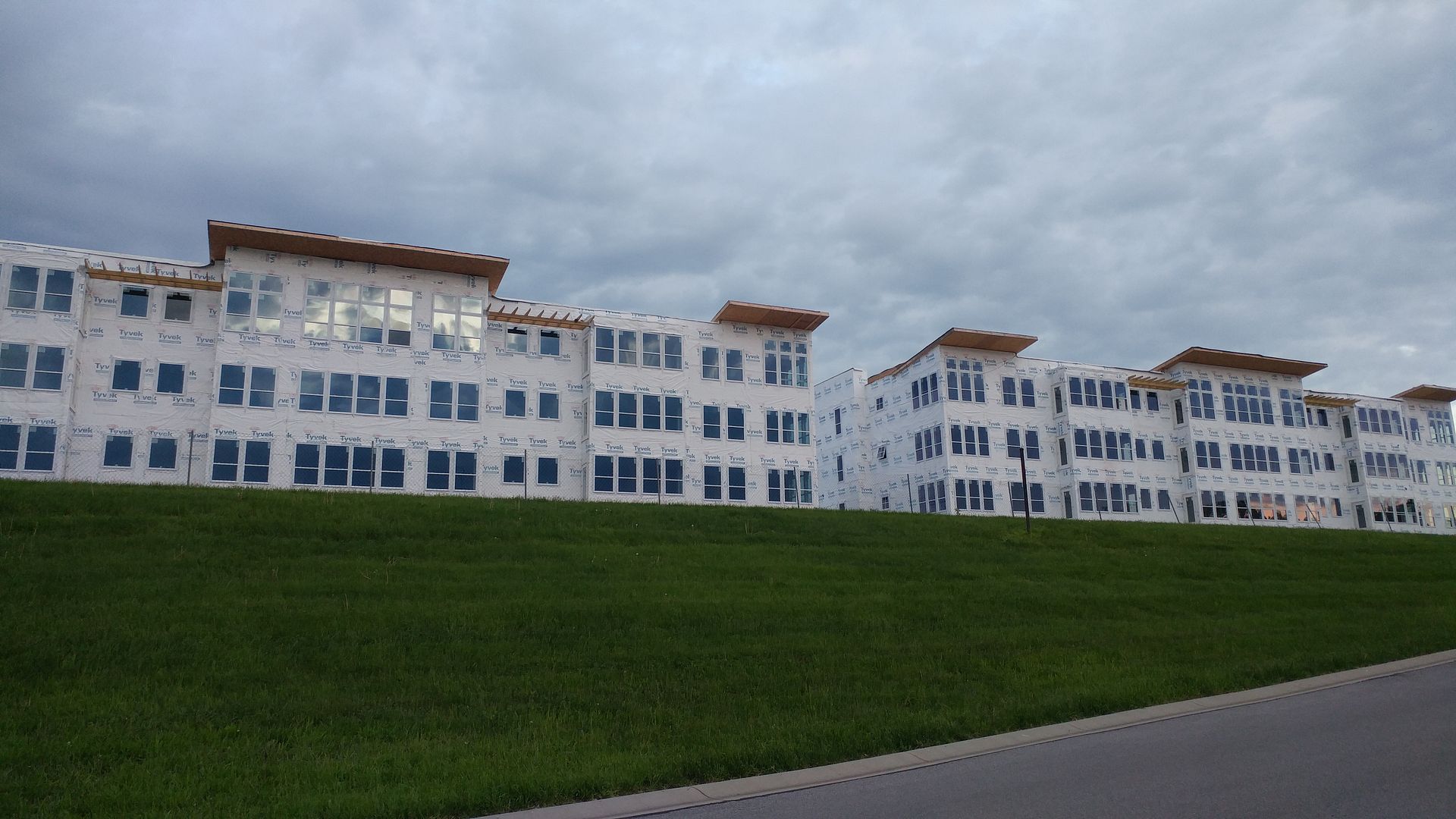 Gateway Flats at Riverfront Commons (RCN)
Meanwhile, in Covington, the city commission heard a recommendation from city staff about accepting a bid to engineer the Highway Avenue bridge connection. The project will connect phase one of the city's portion of Riverfront Commons west of the Brent Spence Bridge to the sidewalks along Highway Avenue near Swain Court.
Lexington-based Integrated Engineering is expected to be awarded the $109,520 contract next week to design a project that was budgeted to cost $125,000 (all from grant sources).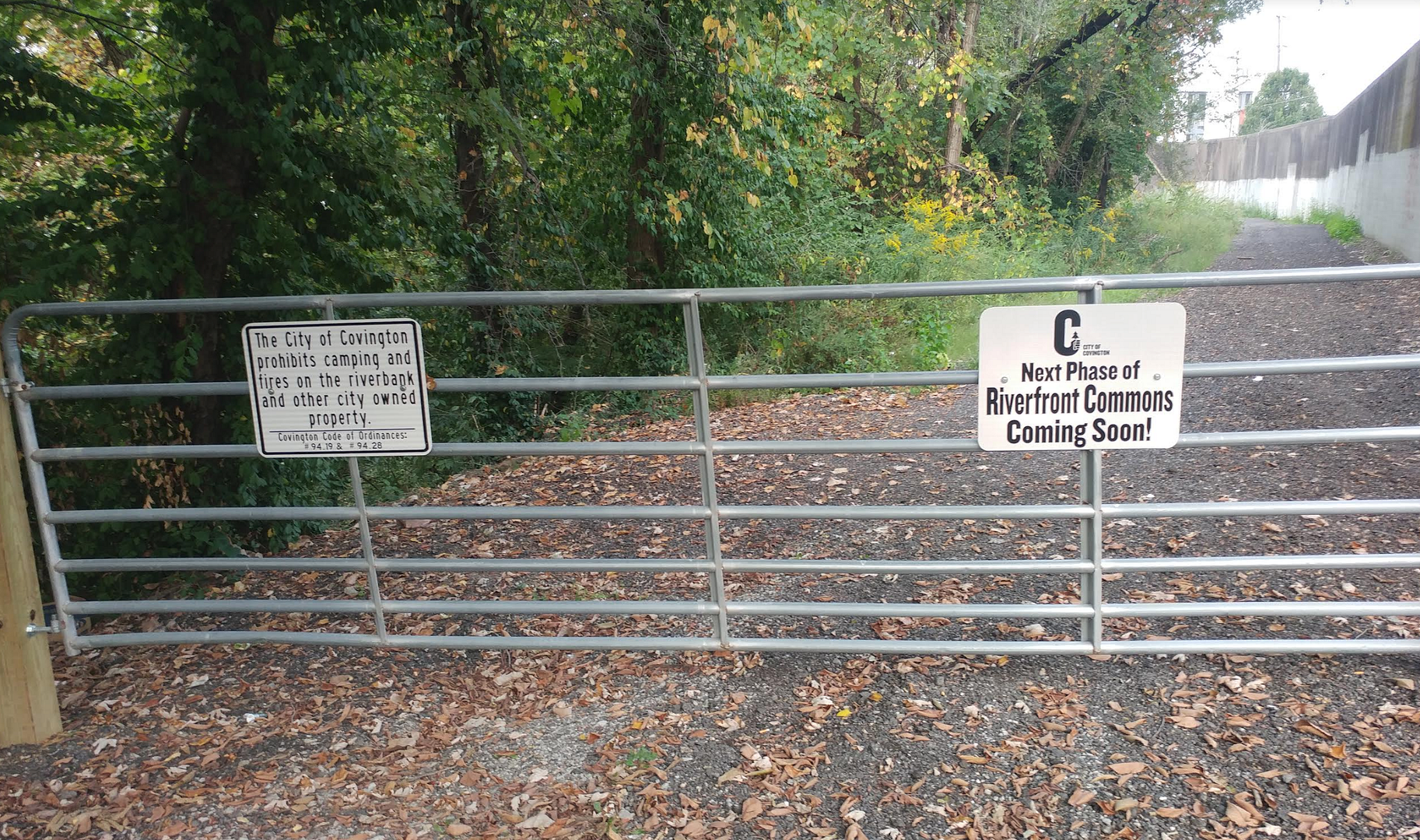 Riverfront Commons in Covington (RCN file)
In other Covington riverfront news, it is expected next week that the city commission will approve termination of its lease with Jeff Ruby's Waterfront restaurant. The once popular dining and nightlife destination broke from the riverfront in 2011 and floated westward down the Ohio River. It never reopened and was later moved from the site permanently, despite a highly celebrated announcement to start up again fresh. 
According to city documents, Jeff Ruby is in the process of closing on financing for other restaurant projects and it was recommended to him that this lease be terminated in order to proceed.
Written by Michael Monks, editor & publisher
Top Photo: Riverfront Commons as seen in Newport (RCN file)