Premium Content
Madison Place Tower Now Offering Virtual Tours of Apartments
Thu, 06/20/2019 - 15:41
RCN Newsdesk
The transformation of Madison Place, a long mostly vacant office building on the Covington riverfront, into an apartment building now includes virtual tours of the forthcoming residential units.
The tower was developed by Covington-based Corporex, which announced Thursday its partnership with Cincinnati-based property management firm Village Green. 
Though the top of Madison Place is home to about a dozen multi-million dollar condominiums, it was designed mostly to accommodate office tenants. When the Nielsen Company moved from Covington to Cincinnati, lured away by lucrative tax incentives from that city and the state of Ohio, most of the office space was left empty.
Corporex announced last fall, in a story first reported by The River City News, that Madison Place would become fully residential.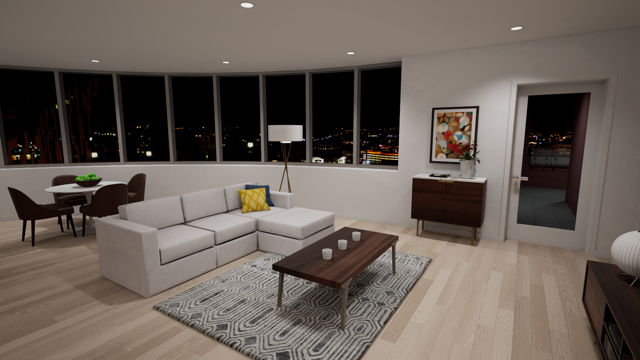 Construction has begun.
People interested in leasing one of the 187 units inside the 14-story tower can now take a virtual tour, one that Village Green calls a first of its kind. 
Ryan Fellers, of Northern Kentucky, created virtual models of each apartment allowing potential tenants to walk through and even change finishes with a click. Users can also toggle between day and nighttime modes.
Village Green can offer the tours from anywhere.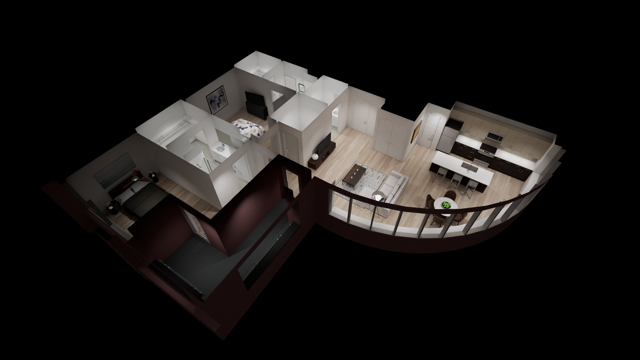 "I believe VR is groundbreaking for the real estate industry. Instead of a 2D floor plan, VR allows you to walk through the kitchen or step out on the balcony and peer over the railing. It allows you to simply press a button to view a different kitchen finish or try out a balcony on the other side of the building instantly," said Fellers. "Madison Place conducts VR tours with cutting-edge Oculus Rift and Oculus Quest VR headsets, which use cameras to track and translate your movements to a set of virtual cameras in a computer model. Views from the virtual cameras are then displayed on the headset at the rate of ninety times per second. The result is a completely immersive experience."
"The residential rental community at Madison Place is unlike anything else in the Greater Cincinnati region," said James Sellar, Regional Sales & Marketing Director of Village Green. "Cincinnati properties cannot offer the views of downtown Cincinnati as our location from across the river can. And our innovative VR technology tours allow us to communicate this in a way to potential residents that no one else is able to do."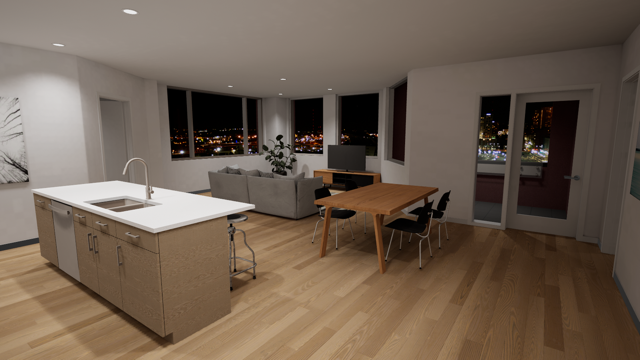 Madison Place features a tiered covered parking garage underneath the building and 24-hour front desk security, in addition to such common space amenities as a spacious club room, professionally appointed fitness center, pet spa, demonstration kitchen, club level coffee lounge, and more. Units are available in studio, 1- and 2-bedroom floorplans, ranging in size up to 2,000 square feet (among the largest in the Greater Cincinnati market).
Virtual residential tours are now available, with delivery of finished units scheduled for late 2019. To learn more about Madison Place, visit its website at livemadisonplace.com/.
-Michael Monks, editor & publisher
Photo: Madison Place (RCN file)