New Hebron Branch of Boone Library to Open at End of July
Fri, 07/12/2019 - 17:24
RCN Newsdesk
The Boone County Public Library's newest branch is set to open in Hebron on July 29.
A ribbon-cutting is scheduled for 10 a.m. that day, followed by a second ribbon-cutting at 11:30 a.m. for the Storywalk with author Will Hillenbrand. Joel the Singing Librarian will join the festivities at 6:30 p.m.
The one-mile storywalk encircles the building where kids will be able to walk and read pages from Kite Day: A Bear and Mole Story by Hillenbrand, a local author. The story pages are mounted and installed along the walk. Mr. Hillenbrand will cut the ribbon for the storywalk at 11:30 a.m. and then lead children through the inaugural walk as he reads his book. There will be cookies and lemonade on the amphitheater stage afterward.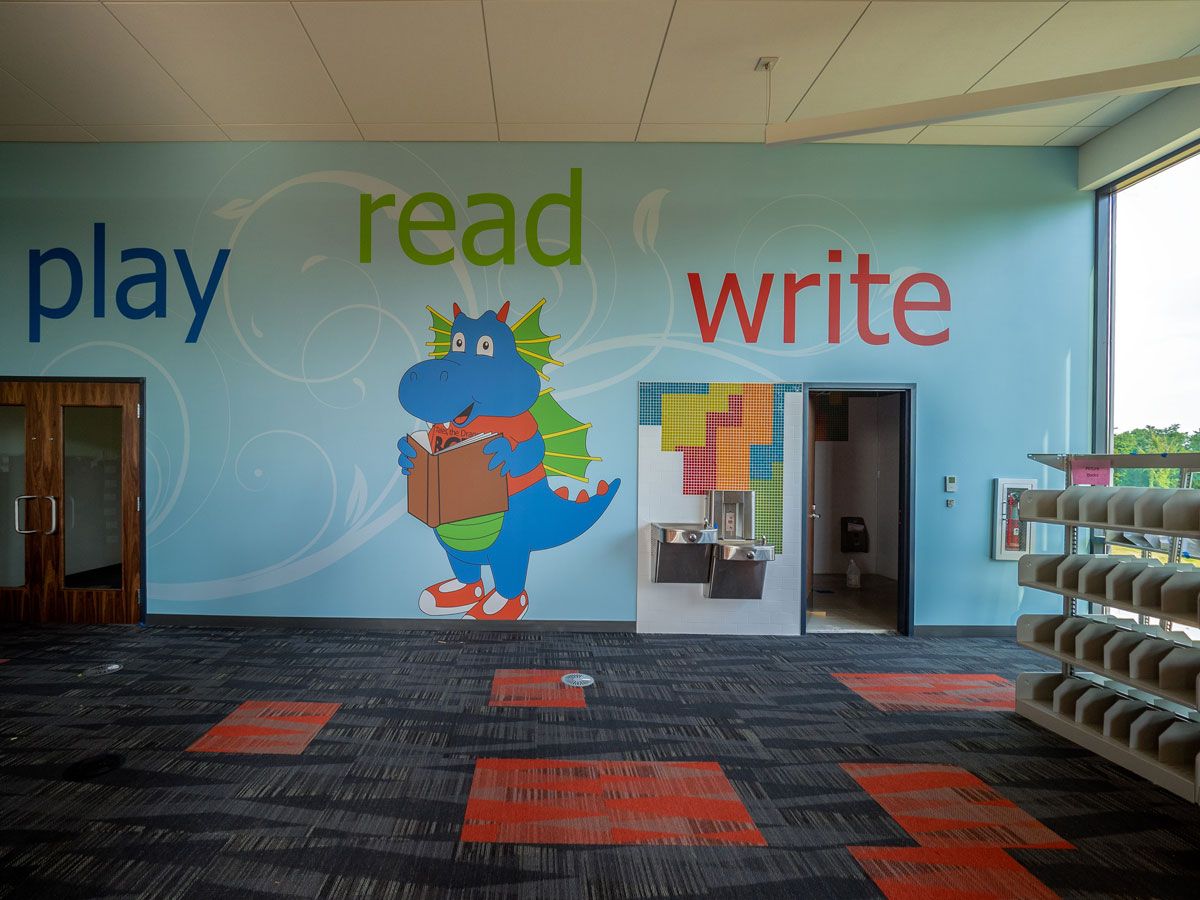 The outdoor amphitheater is designed for concerts and other outdoor performances, with the ability to easily move things indoors in case of rain. The three indoor meeting rooms at the library can be combined into one large room with a stage and enough space to seat 388. The building also has a conference room with seating for twelve.
The conference room, meeting rooms, and amphitheater can be reserved by outside groups with a library card. In addition to the meeting rooms, the building boasts five study rooms available for use by individuals and small groups, no library card needed.
The new branch also features the Boone Innovation Lab, described in a news release as a maker-space with equipment and computer software to challenge creativity with 3D printing, laser engraving, quilting, photography, and more.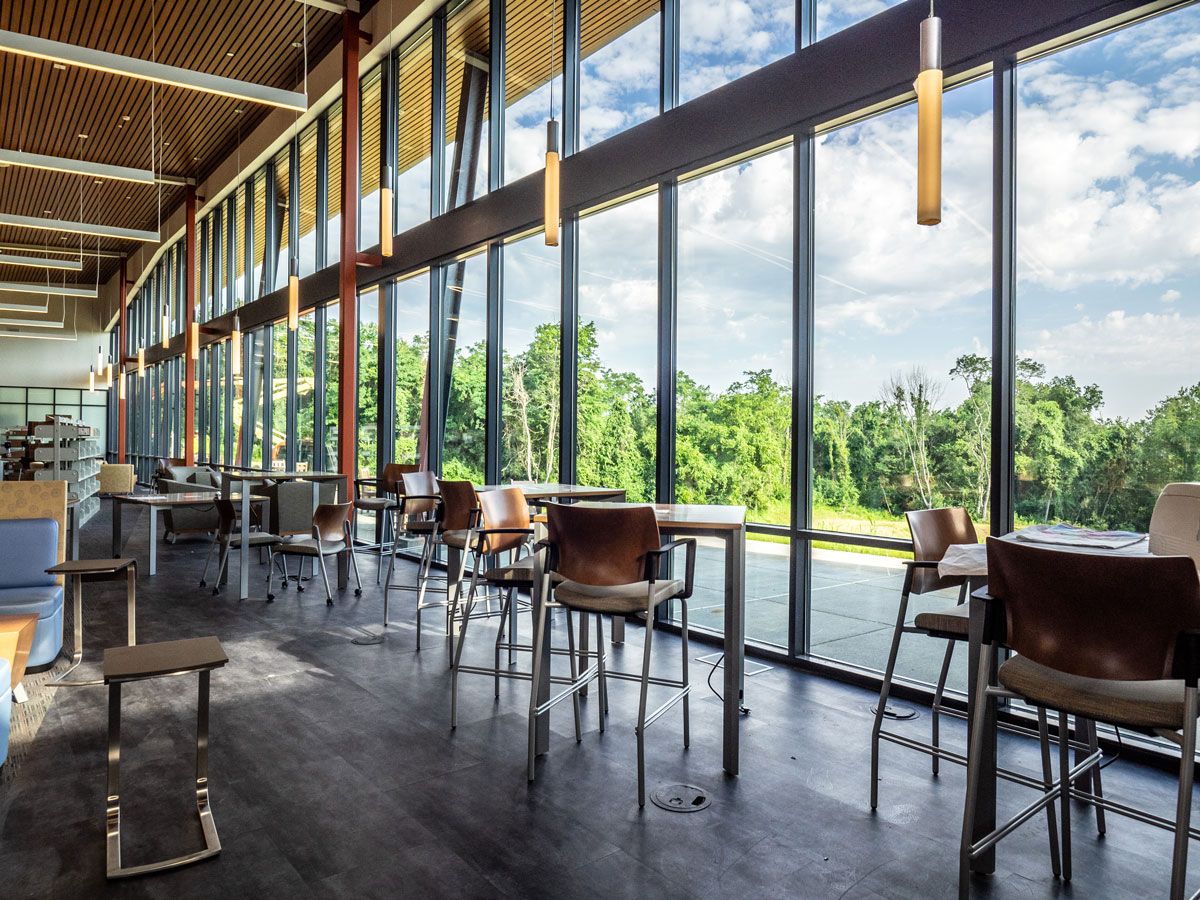 In response to the growing population of those over the age of 55 in Boone County, the new library branch will also have a special retired adult area with a large-print collection, extra lighting, computer monitors with large text, and easy-in-easy-out chairs.
The Hebron branch will also have a drive-up window.
The branch will operate Monday through Thursday, 9 a.m. to 8 p.m., Friday, 9 a.m. to 6 p.m., Saturday, 10 a.m. to 6 p.m., and Sunday, 1 p.m. to 6 p.m.
-Staff report