Premium Content
Mother, Daughter Celebrate 30 Years of Florence Printing Shop
Sun, 07/14/2019 - 17:44
RCN Newsdesk
Phyllis Lynch never thought she would end up with a career when her husband presented the opportunity to run Minuteman Press.
"He talked to me about it and then just said, you're going to run it," said Lynch, of Union. "So I did!"
Now, thirty years have passed.
Lynch had a background with office supplies, and she and her husband, Michael, were looking for a business to invest in, so there was some foundation of knowledge in opening the franchise.
Though the Lynches' location has changed over the decades, little else has.
Dawn Little, the Lynches's daughter, joined the company and now helps run the Florence shop.
Little had been in Norfolk, Virginia while her husband was stationed there while serving in the U.S. Navy, but her family moved back to Northern Kentucky afterwards.
"There are multiple rewards in this business," Little said. "I have been given the chance to work with my mom for thirty years, which is as rewarding as it gets. The chance to be with her daily and work beside her is priceless. The friendships that you make with your customers is another reward. I love to joke and have fun with them. It makes my job fun, and their experience here more personal and positive."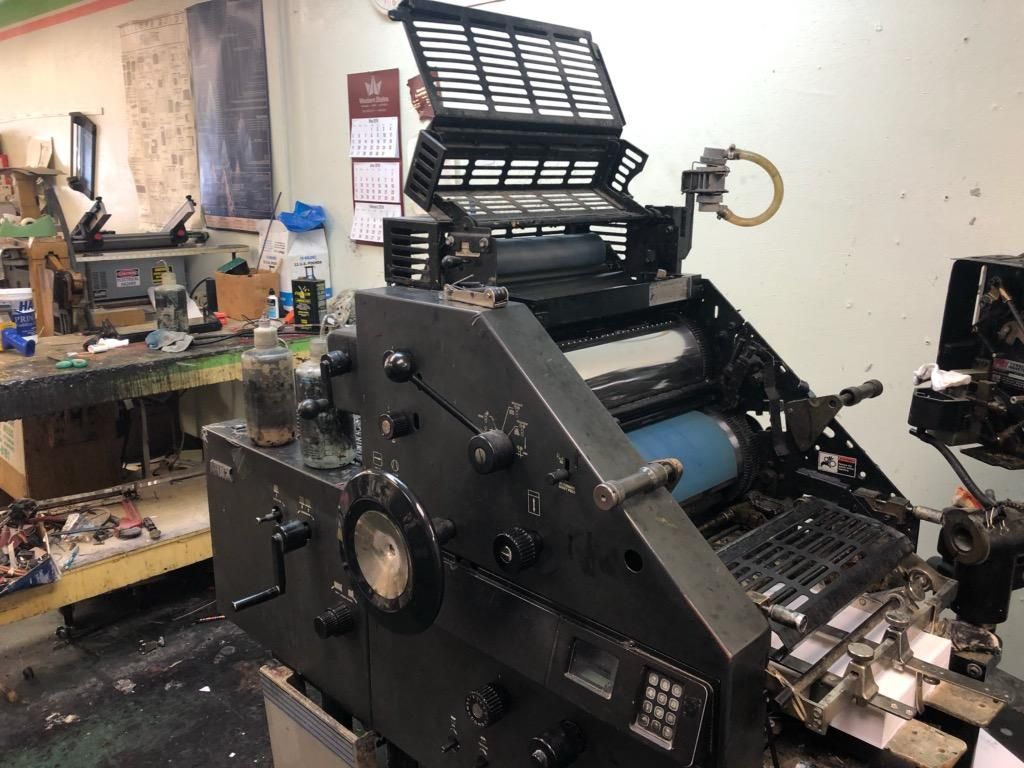 Lynch agrees with her daughter.
"Working with my daughter every day is the real plus of my ownership," she said. "And knowing that she is more than ready to pass on our legacy is also important. She is really fantastic with the customers, and always ready to learn and embrace newer technology."
As with many mom and pop businesses, Little brought her son in regularly and customers saw him grow to an adult.  
Lynch said that is the big advantage to success in her business, that the customers see the same faces every time they come in. She said the customers come to trust the company because they know they can depend on Lynch and Little to be there and give them the product they want.
The business was located in the 5/3 Bank building at the corner of US 42 and Industrial Road in the beginning and remained there for about a year until the building was remodeled. 
Then Phyllis and Michael looked around for a new location close by, and found one in a strip mall across US 42.
The technology has changed, too.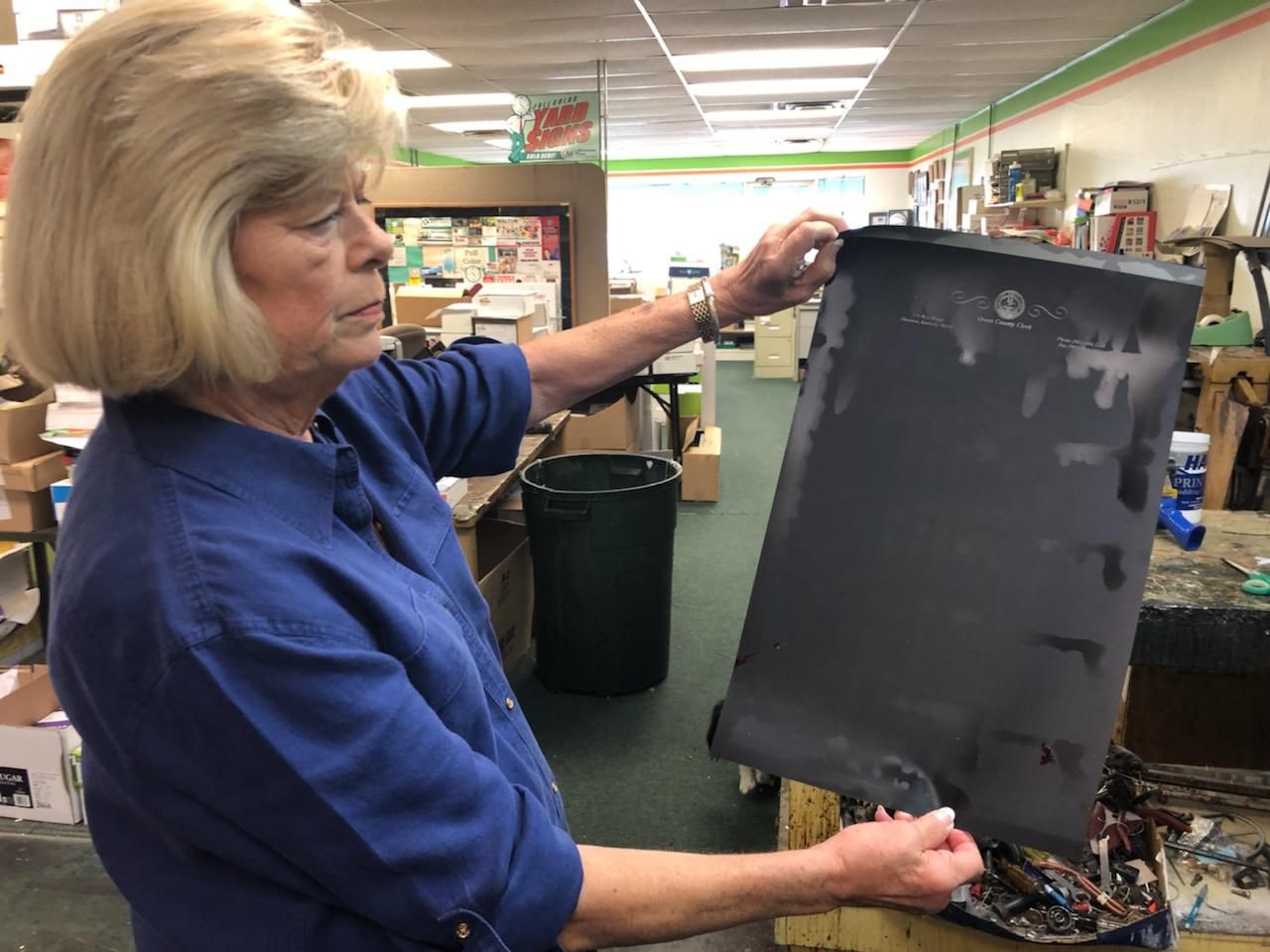 "When we opened in 1989, digital was not a fact," said Lynch. "People would come in with floppy discs. We have come a long way!"
Little said they went to conventions to keep up with innovations in their field.
"At our first one, we found out that people were getting most of their orders by email," she said. "We were only getting a few orders that way, and we were able to increase our orders after that."
The Florence location still has its old printing press, which is cranked up every now and then.
Lynch and Little keep busy with printing blueprints, business cards, menus, brochures and banners, to name a few. They also deliver within a local area.
"For new owners, there is a reason you invested in a franchise," Lynch said. "It is already a proven tactic and method. Do not try to recreate the wheel. Also, never judge a book by its cover. In our first week a gentleman came in and ordered a sizable order. He gave me a check for half down. I could not wait until he left so I could go downstairs and ask the bank if the check was good. When I did, the teller, laughing hysterically, told me that yes, it was good. The gentleman owned the bank and the building we were leasing!"
Working with the community is very important to Lynch and Little.
"Community service is huge," Little said. "People like to see that your business is trying to help out. We have participated in local holiday events, give two scholarships to local schools, and make our share of donations. If it wasn't for the community we wouldn't be here so we like to give back. I am a board member in the Grant County Chamber of Commerce, and my mom is involved in BNI, New Perceptions, and Give Where You Live."
Written by Patricia A. Scheyer, RCN contributor