Premium Content
With Love of Independence, Simon Kenton, Businessman Donates Video Board
Sat, 08/31/2019 - 09:04
RCN Newsdesk
Gary Holland, who founded what would become one of the Cincinnati area's largest private restaurant companies, returned to his high school alma mater on Friday night.
The businessman contributed a new video scoreboard at Simon Kenton High School's football field. The board is valued at $200,000, is more than 25-feet high and 35-feet long. The video display is nearly 10-feet by 20-feet.
Though the scoreboard was installed earlier this year, it was first put to official use on Friday.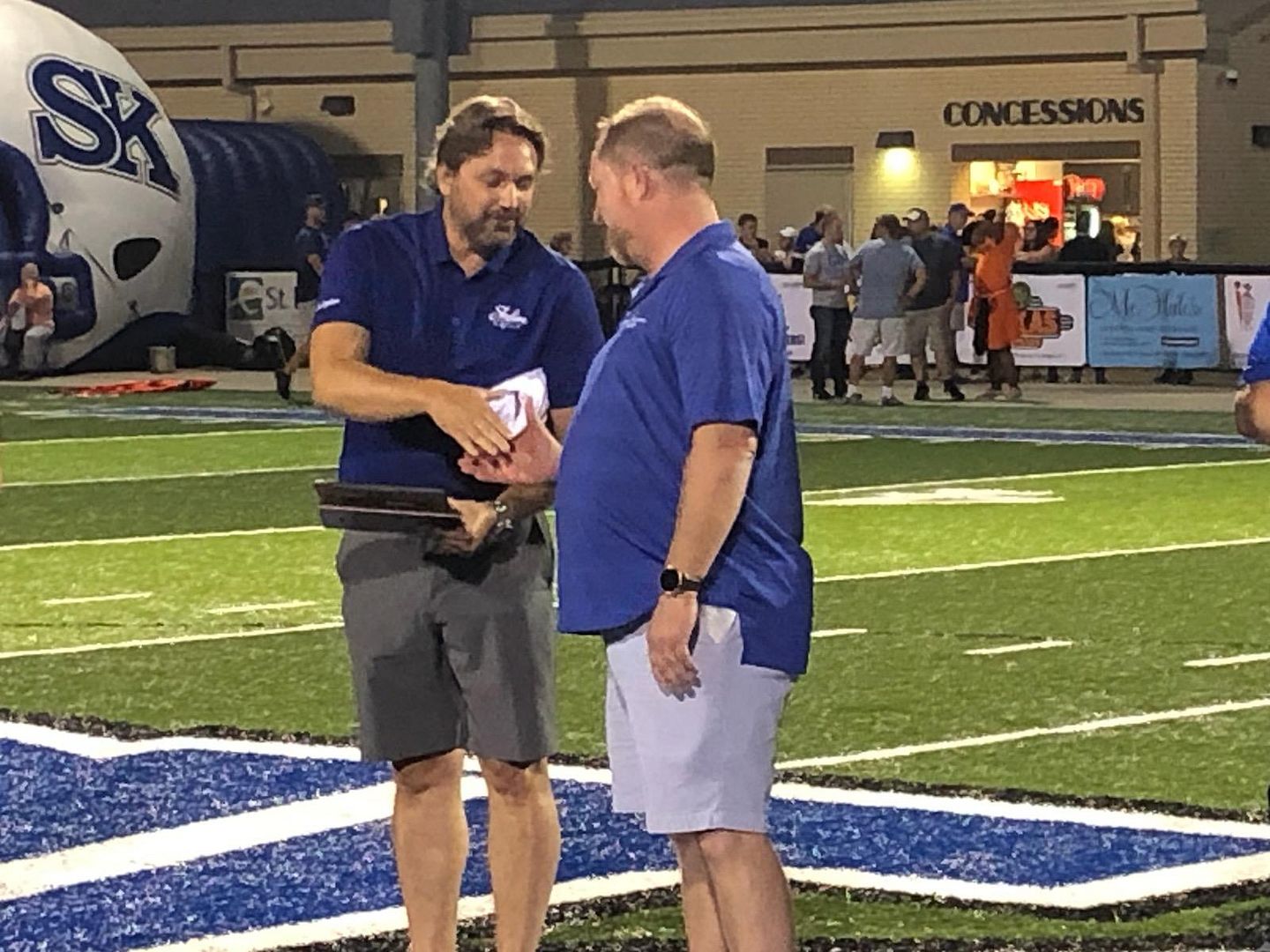 During halftime of Simon Kenton's game against Anderson (Oh.), Holland was honored and thanked by the school. He was presented with his own jersey with the number 89 on the back, noting the year he graduated from the school in Independence. Holland was not a football player back then, instead running track and cross country.
"The high school had asked if I would put a note on the old scoreboard," said Holland. "I thought, I can do better than that."
Independence Mayor Chris Reinersman was on hand to give Holland a key to city, which he appreciated, being from Independence. He then cut a ceremonial ribbon representing the new scoreboard.
Gary Holland is the founder and CEO of One Holland Corporation, which includes eleven Skyline Chili locations, four LaRosa's Pizza locations, and eight First Watch restaurants in Greater Cincinnati/Northern Kentucky, Louisville, and Lexington.
Holland is proud of his heritage, and was thankful for the ceremony.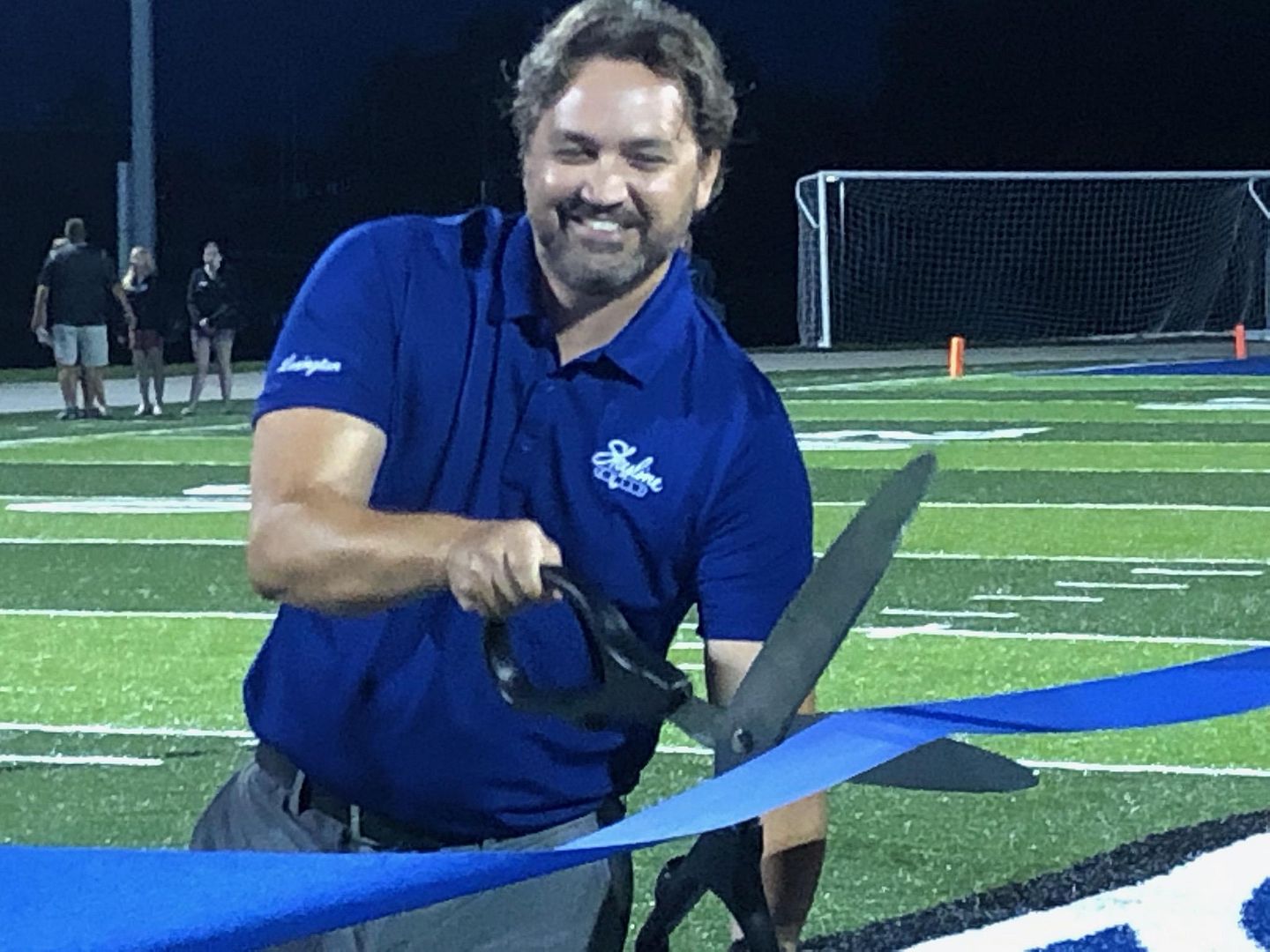 "What I'm most proud of is, I'm a poor kid from Independence," Holland said. "I started with nothing. I started with $500 and five employees and I think we're one of the largest private restaurant companies in Cincinnati, and it all started in Independence, Kentucky. Independence gets most of our love. We definitely focus a disproportionate amount on Independence because we love Independence. Simon Kenton produces such good people. Our company is led by Simon Kenton Pioneers.
"We just want to take care of all the people in Independence. I'm a hometown boy!"
Written by Patricia A. Scheyer, RCN contributor