Premium Content
Independence Shop Celebrates Expansion
Mon, 09/02/2019 - 16:27
RCN Newsdesk
The Silver Wolf Treasures and Gift Shop recently expanded at its location at 4205 Richardson Road in Independence.
Owner Donna Wallace was joined by Independence Mayor Chris Reinersman for a celebratory ribbon-cutting.
During that ceremony, Wallace told gatherers that it was a dream come true - to be able to offer a shop with a spiritual center where people can learn about oils, crystals, and healing.
"I opened the shop July 1, 2017, and it was a 10-by-10 space," Wallace said. "We made it work, and when we had people who do psychic readings, or reiki healings, we would put them over in a corner and try to block it off, but there was still a certain amount of lack of privacy."
Her own shop sells crystals, incense, herbs, soaps, crystal balls, candles, books, and many more items.
With the help of her husband and her kids, Wallace was able to make her expansion happen. She talked to her landlord, and after much negotiation, both were able to come to an agreement.
Now she has two reader rooms, where people can sit in privacy and receive their readings, one room dedicated to healing, either crystal energy healing or reiki healing, and one larger room where she can have classes, such as belly dancing, yoga, meditation, or zen.
Wallace will also invite vendors on weekends for what she is calling a monthly marketplace.
"I am excited to offer such a positive addition to the Independence community," Wallace said. "And will be starting the opening of the center with the Monthly Marketplace event where vendors and crafters will be selling their wares."
Mayor Reinersman was also happy for the business's expansion.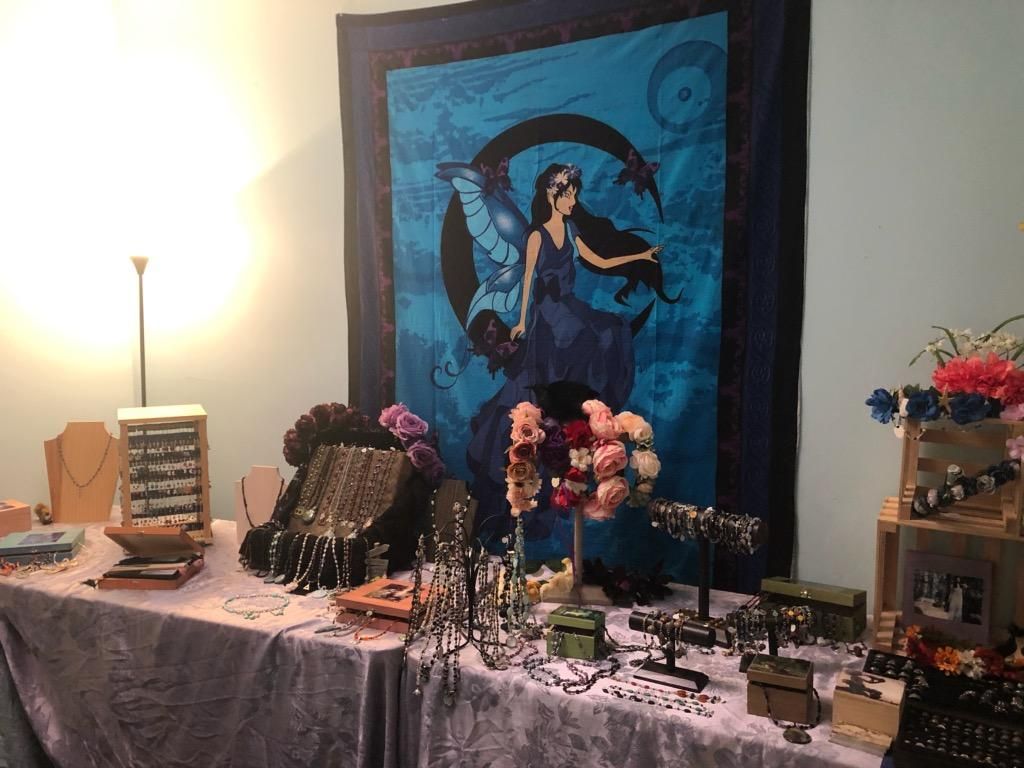 "I am always excited to have new business in the city, as well as the expansion of an already established business," he said.
Written by Patricia A. Scheyer, RCN contributor