Students, Faculty Compete in Annual Villa Madonna Cardboard Boat Regatta
Sun, 09/29/2019 - 14:58
RCN Newsdesk
Villa Madonna Academy recently hosted its third annual Cardboard Boat Regatta, which challenges engineering students to build a lake-worthy boat out of cardboard and duct tape.
The event featured three divisions, one for engineering students, and two open divisions.
The school offers the program as part of a dual credit course through the University of Cincinnati College of Engineering and Applied Science. "Fundamentals of Engineering Design" is taught by Villa teacher Mark Wolff.
The Engineering Division featured students who take the engineering course. The winner of that race were juniors Jackson Bond and Nate Ziegler.
Open Division I was won by eighth graders Jake Watson and Adam Kolar. They made a Moana-themed boat complete with Moana's chicken Hei Hei on board. 
Open Division II was won by freshmen Sophia Schaeffer and Kathryn McLagan. They earned a perfect 40/40 from the judges for best style.
There was a faculty boat, too. Timoty Hruszkewycz and Nathan Mullins were in a Domino's Pizza-themed boat. Domino's in Crescent Springs loaned them uniform hats and shirts to wear for the race.
Sadly, their boat tipped over pretty much instantly.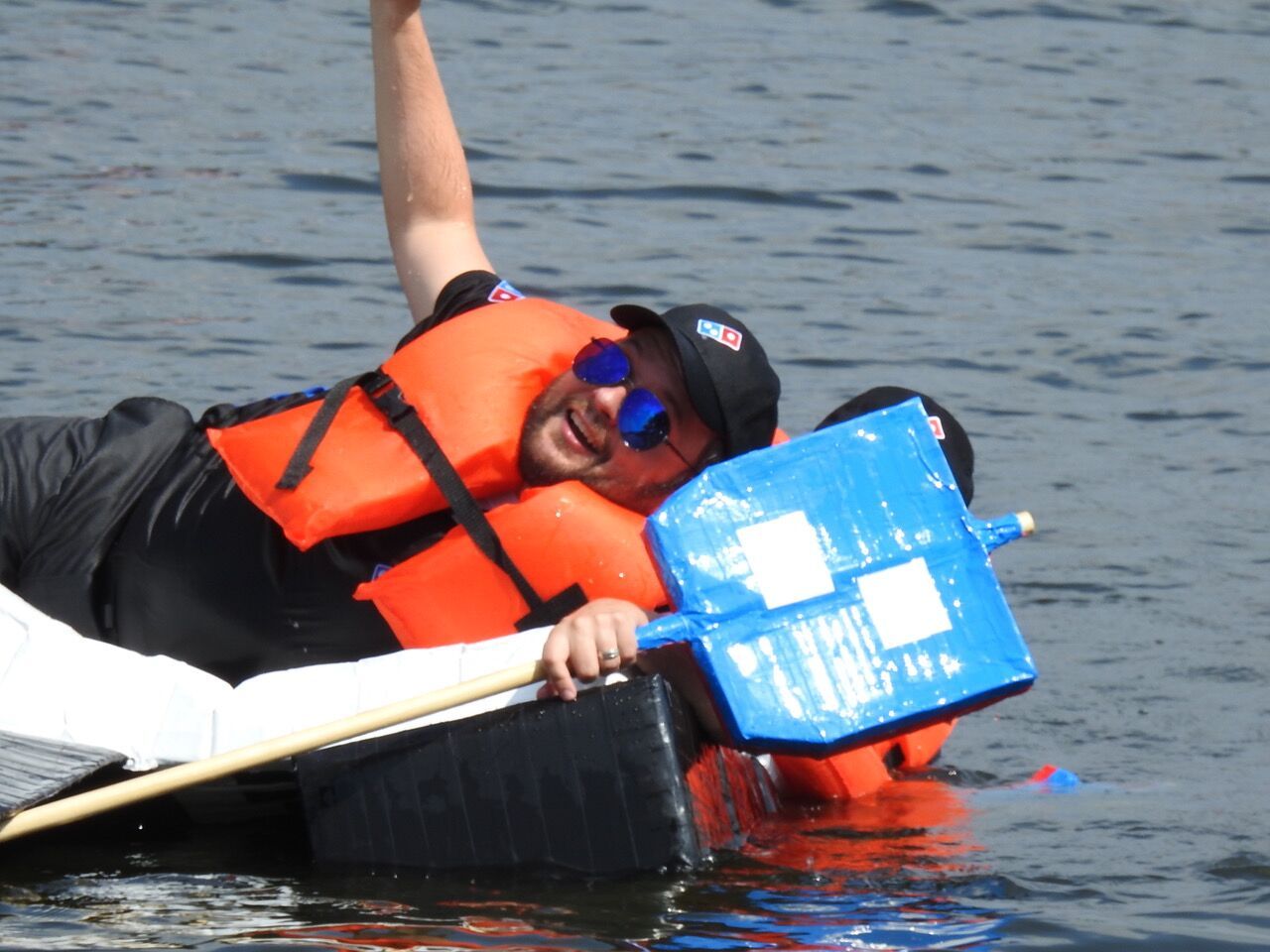 -Staff report