Premium Content
Team Behind Frida, Otto's Open New "Neighborhood Dive Bar"
Tue, 10/15/2019 - 17:26
RCN Newsdesk
Henry Jugas's bar saw its safe blown open by thieves in September of 1921 and the yeggmen, or crooks who blow up safes, made off with cash and documents.
Eighty years later, the same building, still a bar at Ninth and Philadelphia streets in Covington, was the target of another police investigation. Multiple arrests were made when police determined that pills had been pushed for years out of the establishment.
Though Jugas's name still greeted patrons through tiled artwork on the entrance porch, by the time of the 2001 drug raid, it was officially known as Larry's All-American Cafe.
Following years of legal cases and a decade-long ban on the owner reopening, the property changed hands.
Now, as it opens for business again on Wednesday, it has a familiar name and familiar hands turning the keys.
"We started investing on Ninth Street when it was the heroin corridor and made a decision that the only way to show there is viability and hope for neighborhood stabilization is by investing," said Emily Wolff. She and her husband, Paul Weckman, bought and renovated multiple residential properties in the neighborhood, offering a different way to combat crime. The old bar at Ninth and Philly also caught their eyes. "We picked the worst of the worse, abandoned or known drug houses."
Weckman said Larry's came on their radar as a purchase opportunity about five years ago before they ultimately pulled the plug and bought it four years ago. "When we bought the first house on Ninth Street, we started looking at this because we knew its history," he said.
Wolff's and Weckman's history is also well-known in the neighborhood, as positive community change-makers. They live in a restored rectory that previously served the burned-down St. Aloysius Church, and own and operate Frida and Otto's, popular Mainstrasse Village restaurants. The Standard, a restored classic filling station and car repair shop on Fifth Street, will soon follow.
For now, they welcome guests to another one of their beautified properties, though they left at least one prominent element unchanged: the bar and cafe is called Larry's.
It maintains a dive bar atmosphere with a new polish and shine, and Weckman and Wolf hope to attract residents and restaurant industry-types to the refurbished former drug den. Though it's on the southwestern reaches of Mainstrasse's boundaries, it is several blocks away from what most outside visitors would identify as the neighborhood's entertainment district.
They cleaned Larry's and painted it, Wolff said, "and decided what was appropriate to keep."
"When we first got it, it was like walking into the past," she said. "I wanted to keep that nostalgia because yes, it was tainted by a spotty history, but the lineage behind that was all positive and good as a neighborhood corner bar."
The property dates back to the late 1860s, and from the early 1900s it has seemingly always operated as a bar and/or cafe, from the days of Henry Jugas to its current namesake, Larry Collins.
Wolff still calls it a dive bar, but Stu Mansell, who serves as a manager and administrator for the couple's growing restaurant portfolio, emphasizes that it's a "neighborhood dive bar."
Mansell said Larry's will serve "classic cocktails" with "names associated with Covington." Those include, naturally, the Larry Collins, the All-American, the Flood of '37.
The cocktail menu also features a nod to the original barkeep Henry Jugas, and even his 1921 nemeses, the Yeggmen.
With Frida and Otto's being well-known across the region, and garnering praise in some national publications, too, the Larry's food menu may surprise some longtime patrons of the restaurants owned by Weckman and Wolff and managed by Mansell. 
But this is, after all, a neighborhood dive bar.
That means, hot dogs - "All-American-inspired hot dogs," Weckman said. Dogs named for Chicago, Philadelphia, New York, and Cincinnati will be featured. Lots of tater tots are expected to be served, too. And, because this is Cincinnati-south, chili.
"The chili parlor is such a staple of this region and Covington doesn't have its own," Weckman said. Though Larry's can't claim that mantle, it does offer a comfortable place for comfort food. "It seems every new restaurant is more geared towards the entertainment district but you don't always want to go out and be fancy. You want to eat and drink a PBR by yourself. It's a mash-up of chili parlor and dive bar. You can get a cheese coney here.
"Beef dogs only."
"What we're trying to create is a really comfortable, no-pretense environment, but carry over the friendly hospitality in our other restaurants and do a dive bar," Weckman said. "Take that dive bar and comfort and mix it up with polished hospitality."
Visitors will find a pinball machine, a pool table, vintage decor, and even nods to the bar's infamous past through framed newspaper clippings and police reports. There will be no smoking allowed, however, marking the end of another longtime tradition at the spot.
But, the team at Larry's is still focused on neighborhood betterment, and the new endeavor offers an opportunity to show off another part of Covington's showplace neighborhood.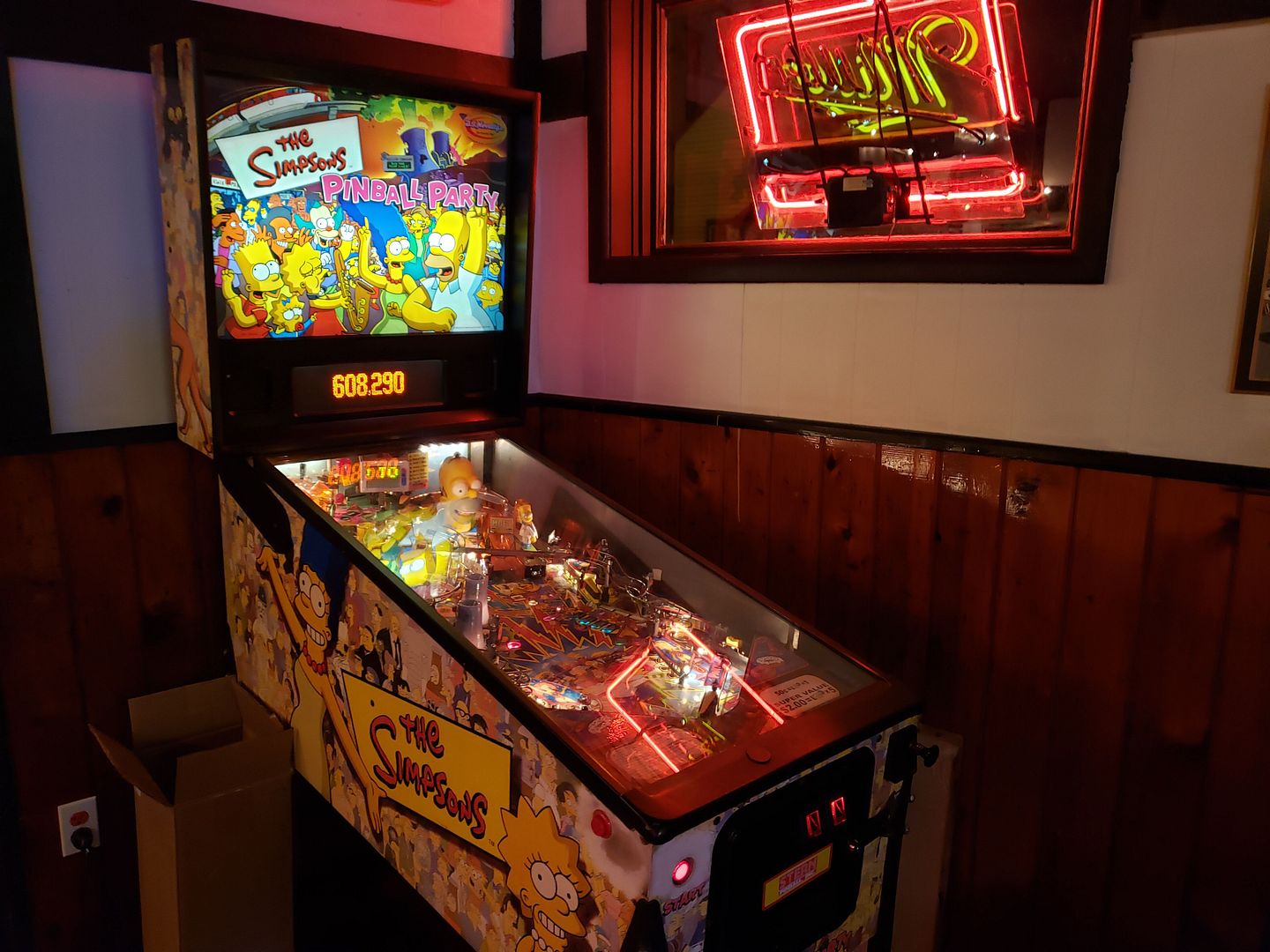 "One of the missions for down here, this project, from a development standpoint is to activate this street with customers. We've found that activity is good," Weckman said. Larry's sits across from Kenney Shields Park, at the southern end of the trail that connects to Goebel Park, which offers kids a place to play - and adults, too. The Covington Street Hockey League hosts its games there. "We want to leverage the location to the park to improve that aspect of it."
Larry's officially opens for business on Wednesday evening. It is located at 536 West Ninth Street in Covington.
Story and photos by Michael Monks, editor & publisher