Premium Content
Miss Independence Seeks to Create Impact with Project 859
Sun, 10/20/2019 - 15:07
RCN Newsdesk
Miss Independence is hoping to use her "royalty" for good.
"Holding the title of Miss Independence is something I am honored and excited to do for this year of 2019," said Natalie Hahn, 21, who was given the title last November. "It is greatly humbling and very powerful when used appropriately. In my opinion, the crown and sash I won is not mine but the residents' of the city, and I, a servant of sorts, for their needs. The best way to yield the title I have found so far is offering a hand."
So she's using Project 859 to do just that.
Project 859 was created to be an opportunity for high school/college age students to discover how they can find and fill the needs of the city in which they live. 
The idea came from Hahn's work in the mission field.
"Serving through mission, or kingdom, work has ultimately changed my life, and shown me who I am in Christ as well as what others can be," she said. "Through various mission trips, both international and domestic, I have grown and watched others grow, as they've learned how to surrender their time in service to others, and ultimately discover how fulfilling that is."
Every time Hahn has come home from a trip like this, she's been "on fire" to do more locally. After returning in January from a mission trip to Haiti, Hahn began the work on  Project 859. 
The name comes from the area code for Northern Kentucky.
The goal is to change the world.
"Without being super cliché, Mahatma Ghandi said, Be the change you wish to see in the world," Hahn said. "Since discovering that quote nearly five years ago, as well as Romans 12:2 in the Bible, I have had a drive to prevent myself from conforming to this world, but constantly renewing my mind on the words and works of Christ."
So, Hahn assembled young leaders from Discipleship House, a nonprofit in Independence, Simon Kenton High School's Fellowship of Christian Athletes, and the Miss Independence Court. She deployed them across the city to get people involved in the community and serving others.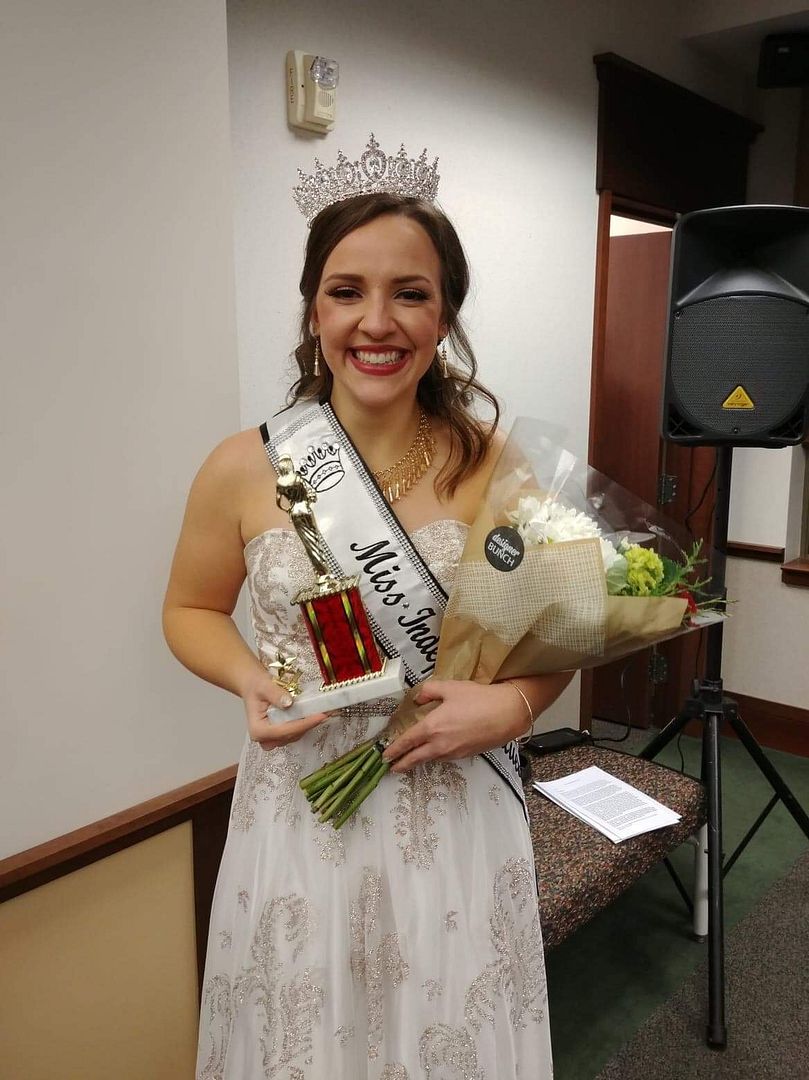 The teams were assigned project destinations such as Regency Manor and Beechgrove Elementary School.
Independence resident Sarah Meyer served as group leader and helped out at Regency Manor. There she and her group hung out with the nursing facility's residents and made name tags for their doors.
"They were super appreciative and super adorable," Meyer said.
For Meyer, this project meant a lot because she was able to help make Project 859 a reality and get involved in her community.
"I feel a more part of the community," Meyer said. "It was a really big deal to focus just on Independence."
Afterward, Hahn spoke with Lisa Davis who spear heads the Independence Volunteer Corps, they decided to attach Project 859 to the "umbrella" of that organization in hopes that it reaches a bigger crowd from a well-known platform. 
"Moving forward we are still defining roles and how this will sustain itself in the coming years," she said. "Also, speaking with Pamela Coppage, the director of the Miss. Independence pageant, we agreed it would be great if this were a role Miss Independence, whomever she may be, would takeover during her yearlong reign." 
Hahn, now a senior at Northern Kentucky University, is pursuing a degree in international studies and a minor in organizational leadership. She's also an assistant tennis coach at Simon Kenton High School, a waitress at Larosa's in Independence, and a soon-to-be intern at Grace Fellowship Church.
Her overall goal is to serve.
"I pray that God guides my steps moving forward and uses me as and where He sees fit," she said.
Written by Melissa Reinert, RCN contributor