Premium Content
Florence Mayor Says City Needs New Library but Gets Cool Reception
Fri, 10/25/2019 - 06:57
RCN Newsdesk
Florence Mayor Diane Whalen presented to the Boone County Library Board a resolution passed by city council in support of a new library for her city.
According to the library board's five-year plan, the next branch in line for a makeover is in Walton.
Whalen would like to see Florence's branch receive some love.
"The conversation about this has been ongoing for years. You can't just purchase property without having a declared public purpose, and we purchased the property the Florence Nursery was on with the desire that it would be used to build a new library," Whalen said. "Then the next thing we heard was that Walton is next, and that's all there is to it."
The City of Florence is responsible for roughly a fifth of the library board's budget, Whalen argued, noting the city's tax revenue collected for that purpose is more than $1.5 million.
Florence's library branch was built in 1976 and has more visitors than other branches, which Whalen calculated to be more than ten visits per square foot, annually. The main branch, in Burlington, where the board meeting took place, averages 3.6 visits per square foot, she said. Branches in Union and Walton also see fewer visitors, she argued. But the Florence branch is smaller than all others in the county, except for Walton.
When board members questioned those calculations, Whalen said they came from the annual reports submitted each year by the library board to the state.
Library Board Member Eric Richardson said there were conversations about the Florence Nursery land and said there had been chemicals stored on that site, which would require soil tests.
The mayor countered that such tests were conducted when the city purchased the land.
Richardson also said the nursery site is only five acres and wouldn't allow for any new library bigger than the current one on U.S. 42.
Whalen said large parcels of land are not readily available in Florence, and that any new location should be more centrally located. She said she would consider alternative sites in addition to the old nursery.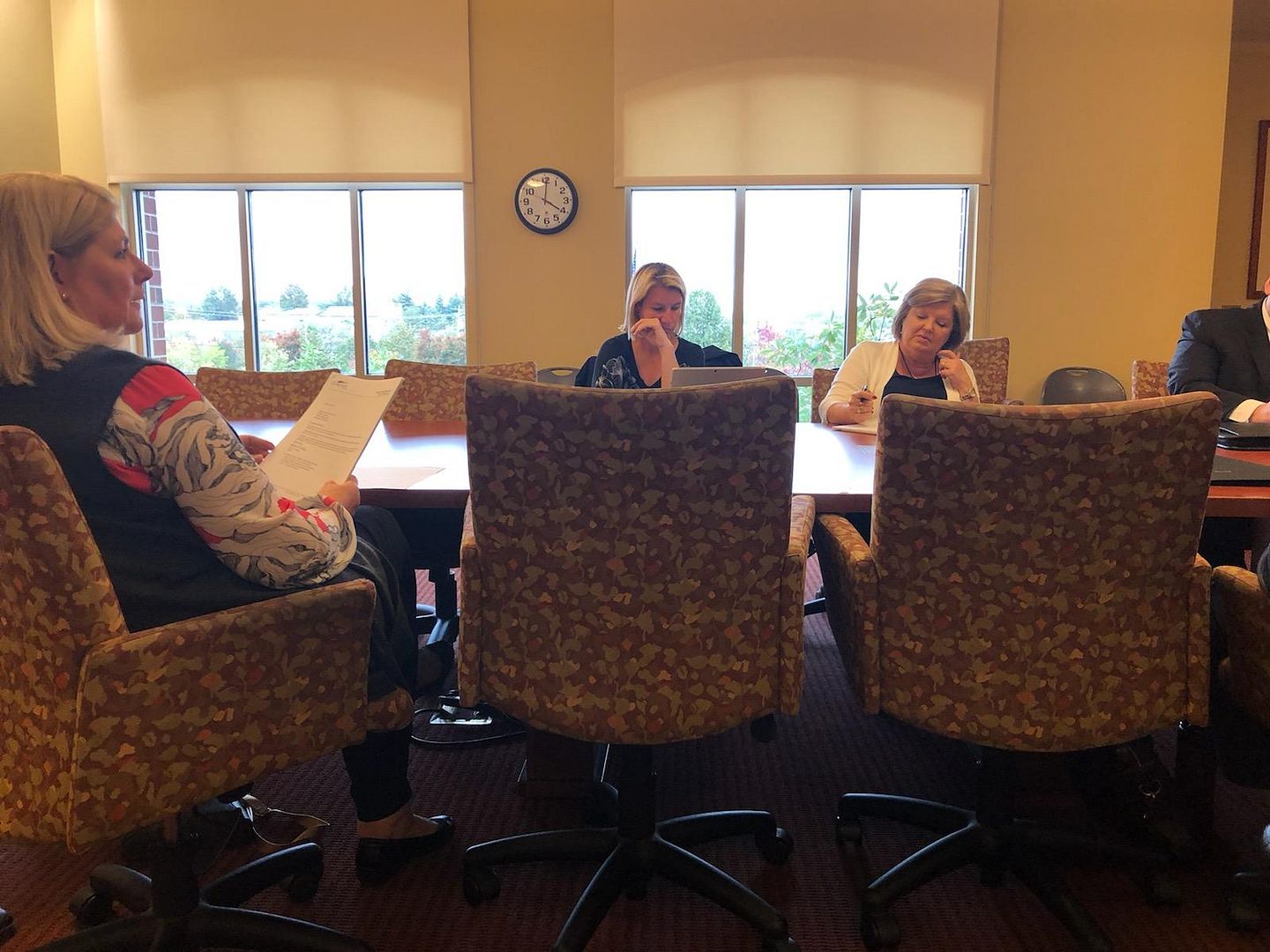 "We had very much determined that that property needed to be purchased," Whalen said. "Not seeing a roadblock, or a reason why a library wouldn't move two doors down on a bus line centrally located in Florence, and accessible to the kids through the school system.  So, was there a direct consultation? I guess I didn't anticipate such a, not necessarily negative response, but no response with regard to a project like this."
"So the belief is that a bright shiny new building changes who hangs out there," one board member said.
"That's what has been bothering me," said board vice president Douglas Hodnett. "What I hear is that we've got a homeless problem, and a shiny new library is not going to make any difference at all to that homeless community." 
"It's unfortunate that that's the piece that you are hearing," Whalen said. "Yes, (homelessness is) a problem across the county. The library is warm, it's dry, and it has WiFi. I am not saying homeless people shouldn't be there. It's not that it changes who hangs out there, but it is still going to change the perception of our community as a whole, and the parents who want to be part of the community. I guess what I am saying is that it's not equitable or right that the Florence branch is last in line, the oldest building in your system, simply because, for all other perspectives, it is Florence. That's the perspective the people in our community have, that you don't care about Florence residents. Because you are building shiny new buildings everywhere else to accommodate everybody else, and all the new people in town."
"I think that's an injustice to this board to say that we don't care about Florence," another board member objected.
"Well, my apologies if you think that's an injustice, but that's the perception that exists," said Whalen. "And I am charged 100 percent with all things Florence, and you're not. And I appreciate that. First and foremost, I am going to go to bat for the city and the residents. It's our tax dollars, too."
"But, Mayor, I don't hear you say that the people who use the Florence library are inadequately served, that they don't have the programming that they need, that they don't have the services they need, that we're depriving them of the same services the other facilities provide," Hodnett, the board vice president, objected. "I don't hear that. What I hear is, we want a bright shiny new building, and maybe that will fix our homeless problem."
"Well then you are mis-hearing," said Whalen. "Because a bright shiny new building will not fix anybody's homeless problem. That is not at all the content of the conversation." Whalen paused and the posed a question.
"Where do you go to the library?"
"Well, when I first moved here  I went to the Florence library because that was the only one that existed," Hodnett said.
"Exactly," Whalen said. "That's the answer right there. It was the only one in town. And it's still the same place.
"At what point does the oldest building, oldest branch, oldest piece of the Boone County Library system become a priority to allow for the expansion or enlargement or - I mean, look where we're sitting! And we were in Hebron last month. If your kid said I want to go to the library, where would you take him?"
Members of the board said that they understood Whalen's position but needed to know which specific services Whalen believes are lacking at the current Florence branch. They argued that just because the building is old, it doesn't mean programming is lacking there.
The programming at the Walton branch, however, is impacted by its size, board members argued.
"I don't know what kind of information you need, I don't know what kind of questions we can answer, I don't know what it takes to move this board in the direction that we've been seeking for the last three-plus years," Whalen said, "as far as recognizing the need for it to be in Florence next, and trying to make that happen in a way that makes sense for our community and the county as a whole."
Whalen said she was respectfully asking the board to recognize the inequities of the Florence branch and put them on the list, since Florence is currently not scheduled to be updated at all.
Library Director Carrie Hermann said what the city is calling a feasibility study the library board considers a Facilities Master Plan. 
She said one was conducted over five years ago, and another is due in November or December, because the board has budgeted for it.
Hermann said the company that does the plan takes into consideration the entire county and how much growth there has been in which areas, considers population, and needs of the different areas. She said they would come to Florence as one area, and find out if the current library is adequate for the area.
"We shouldn't have to beg for the dollars to be spent in the city of Florence," said Mayor Whalen. "We shouldn't have to feel that we are after this and after this and after this.  Its the same impact as the YMCA. They have to make money now, so they can't locate where they would serve the people, or meet their mission. They are looking to locate their new branch by Triple Crown (in Union). We deserve, in Florence, equity within the library system, from the standpoint of facilities and programming. I am looking for new and shiny. We are entitled to bright and shiny the same as everybody else."
Boone County Judge/Executive Gary Moore said he has spoken with both Mayor Whalen of Florence, and Mayor Gabe Brown of Walton.
"At this point, I don't think it is good to say one city should get a new library and not the other," said Judge Moore. "I think the library board should look at the data, and do the Facilities Master Plan that they have on the agenda, and let the numbers decide. Of course, if both cities have a need, they can look at the revenue and maybe allow both libraries."
Written by Patricia A. Scheyer, RCN contributor