Premium Content
30 Years After His Death, NKY Attorney Bill Funk is Remembered
Sun, 11/10/2019 - 18:46
RCN Newsdesk
One of the original partners in the prominent Northern Kentucky law firm of Busald, Funk and Zevely was rememered on Saturday.
A small group gathered at the firm's office at 226 Main Street in Florence to pay tribute to Charles William "Bill" Funk, who died in 1989. His widow, Mary Lee, 89, was joined by their four sons, Tim, Ted, Tom, and Terry, and friends and colleagues.
A plaque in Funk's honor was dedicated in a green area by the parking lot of the firm that he co-founded.
Florence Mayor Diane Whalen was also at the event, and spoke about the importance of having anchors like Funk and the law firm in the community. She said Funk was a special person who was gone too soon.
Son Tim, who lives and works in Charlotte, North Carolina, talked about how his dad originally wanted to be a priest, but after the diocese sent him to Belgium, he changed his mind, came home, married and started a family.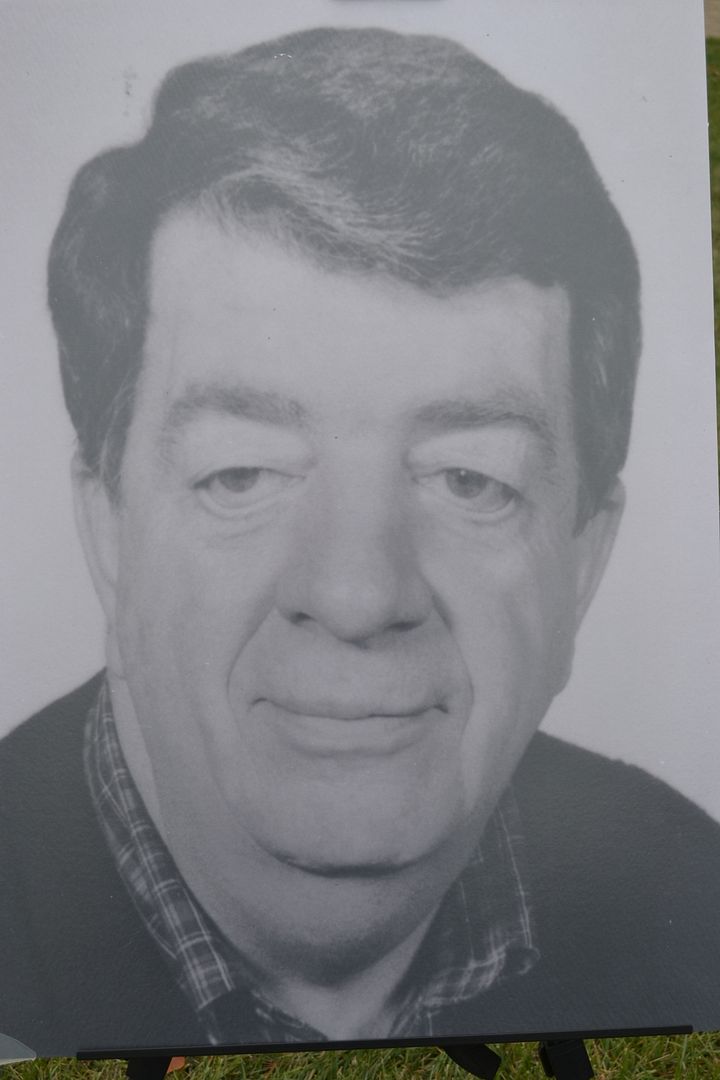 Much later in his life, he became one of the first men in the Diocese of Covington to be ordained as a permanent deacon. He served at St. Paul Church in Florence, which was his parish for years. Funk was able to preside over the baptism of several of his grandchildren.
When Funk graduated from Chase Law School in 1960, he became a prosecutor for the City of Florence. He left that job in 1964 and spent ten years as assistant county attorney under Boone County Attorney Bill McEnvoy. Funk was also Boone County Master Commissioner from 1976 to 1989, and domestic relations commissioner. He was a judge in Boone County.
"My father did a lot of good for a lot of people," said son Ted, who is a partner at VonLehman CPA and Advisory Firm. Tom is a district court judge in Grant County, Terry works for the Boone County court system, and Tim worked as a reporter at the Charlotte Observer in North Carolina.
Funk had been practicing law for 12 years at the Main Street location when he co-founded Busald, Funk and Zevely, and they decided to take over 226 Main Street, where they have been ever since.
"We were looking for help," said  E. Andre Busald. "We were looking for gray hair and status. Bill provided that. He was our north star, our moral compass. He guided us through the beginning years. I still find myself thinking, what would Bill say, in situations. I love him and miss him."
Others contributed to the remembrances. One person told how Funk mentored a lot of young lawyers, taking them to breakfast and helping them get started.
Another brought up his sense of humor, saying Funk always left people laughing.
Yet another remembered that Funk had 5-inch long shag carpeting in his office which had to be raked on a regular basis.
The sons laughed about a memory of Funk's need to have his back scratched. They well remembered being pressed into service scratching their dad's back.
Written by Patricia A. Scheyer, RCN contributor