Premium Content
For Holmes Coach, Success this Season Started Off the Field
Sun, 11/10/2019 - 17:26
RCN Newsdesk
Before last Friday night, Holmes football had not won a playoff game since 2009.
But Head Coach Ben Nevels has the Bulldogs in the midst of their best season in years.
Holmes has won five straight games, including Friday night's 21-0 victory over Harrison County in the opening round of the Class 4A playoffs. The Bulldogs are 8-3 and district champions.
Next Friday, Holmes hosts district rival Scott in the second round with a trip to the state quarterfinals and a date with either undefeated Boyle Co. (11-0) or Lexington Catholic (7-4).
"In order to coach, you have to be able to teach," Nevels said.
His journey to molding young players began in Warsaw, in Gallatin County, where Nevels grew up the son of a Baptist minister. He remembers a man he would see frequently at the grocery store, and didn't realize until later that the man was in special education. That's when he first developed an attraction to life's underdogs.
He now teaches special education at Holmes.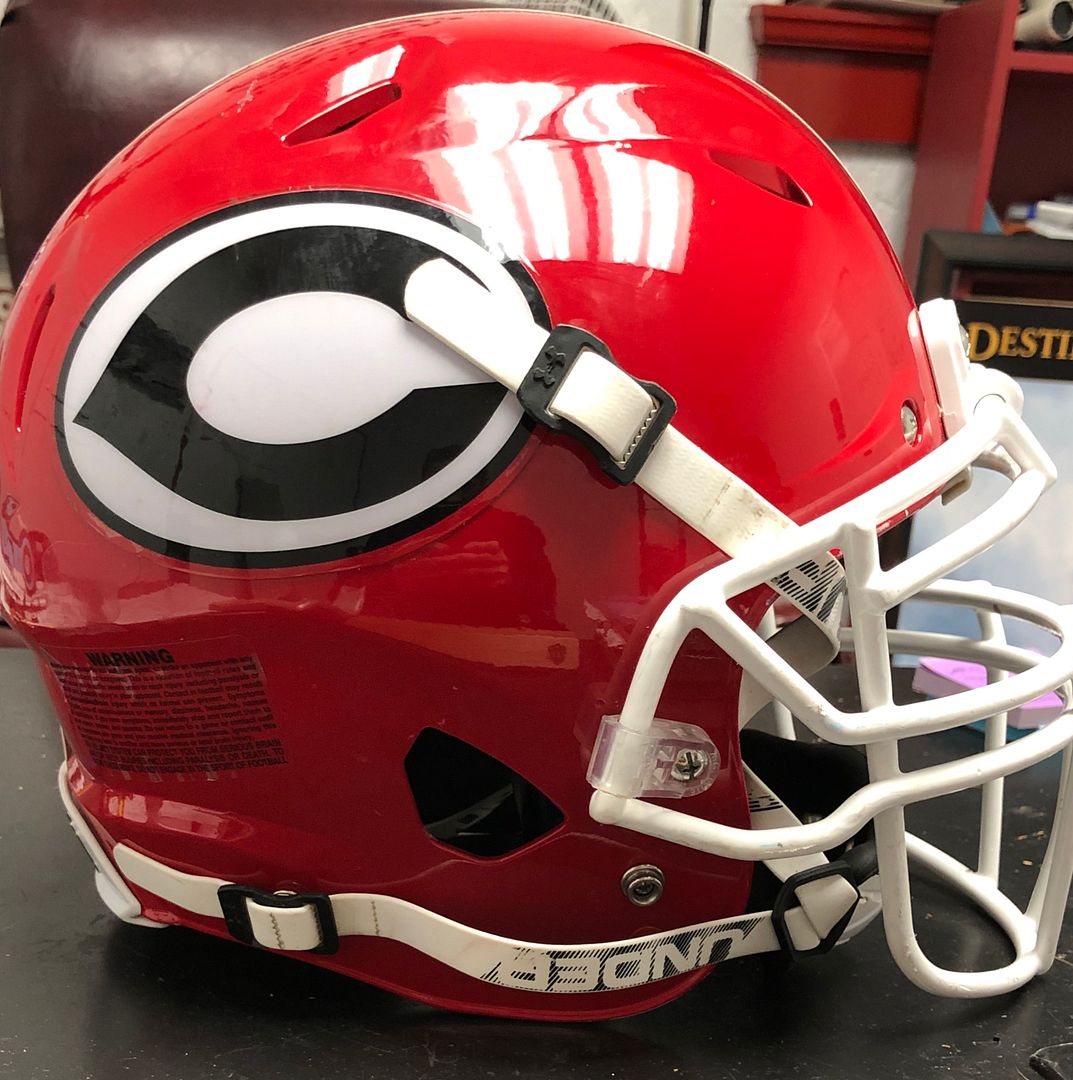 "It was always within me. I remember being a kid and sticking up for this or that kid who may have been getting picked on," Nevels said. "Again, I had no idea what special ed was as a kid but as I got older and got into teaching I realized this group, they can take care of themselves but this group of kids, sometimes they may be slighted or somebody thinks they can't do this or that just because they have a disability. If I can level the playing field for them and give them the assistance that they need, I'm not doing the work for them, they are still doing all the work. It's neat to see them be able to advance and still achieve the goals that they have for themselves."
Nevels says he learned his tough work ethic from his parents. They were and are his role models, he said. 
"I think I learned my toughness and the go-get-it from (mom). When we were kids, she used to take us out in the backyard and make us do football drills. She would just come in and say, 'alright, let's go', and we would go in the backyard and she would put us through grass drills," Nevels said. "Watching my dad, he's a Baptist minister and pastor of a church down in Warsaw, this is his 39th year and he raised me and my five siblings. Just watching him, he would work swing shift, eight at night until eight in the morning, so four days one week, three days the next. Watched him go to work on Saturday night at eight o'clock and get off Sunday morning at eight o'clock, lay down for an hour-and-a-half nap then get up and go preach. Man…that takes some real substance. He never complained. I get my affinity for being on time from him.
"We grew up literally right around the corner from where he worked so he could walk there in five minutes. But he would always leave 15 to 20 minutes before he was supposed to be there every time because he refused to be late. That always stuck with me. That's how you are supposed to handle things."
Nevels sees his classroom experience coming into play on the football field.
It's been a long road, but the program is starting to click this season.
Nevels took over as head coach at Holmes in 2013. His first six seasons all resulted in sub-.500 records, and overall, prior to this season, his record at Holmes stood at 21 wins and 47 losses.
But the Bulldogs have embraced their underdog status and are looking to make a statement this year.
Nevels is joined on the sidelines by two other coaches who also teach special education.
"In order to coach, you have to be able to teach; not necessarily in a classroom but our big thing in special education is differentiated instruction," Nevels said. "If you have five kids, they may learn five different ways on five different days so we've got to be able to figure out how to cater to each kid and present the material that we want them to learn in a manner that is going to be best for them. You may need to hear me read it to you, one kid may need to see pictures of it, another kid may need to draw it out so they can see it. I think that aspect where we're trying to diagnose; an issue where we're trying to run a certain play or certain scheme and it has not turned out the way we want it.
"I feel like the classroom training, the classroom piece that we do daily has enabled us and especially I can speak for myself that I can take a step back and see it through a different lens. OK, they are all getting it this way, but these one or two people aren't getting it so how can I change it, change my delivery that will enable them to grasp what we're trying to get them to do? That and patience. You have to have patience." 
In the offseason this year, Nevels's optimism began to grow.
"Coming into this year we were optimistic. We knew with the Calloway twins (Tayquan and Quantez) and some of the returning linemen that we have and some of the other skilled guys, we had some pieces. We weren't sure how they were all going to fit together and how quickly we were going to mature and then once we lost 'Tez (Quantez) on the second play of the game (versus Boone County to open the 2019 season) we thought, 'Oh gosh, here we go again.' You could see flashes of what we could potentially have and what we could potentially do along the way and the kids kept continuing to grow, get better and believe in what we are trying to get them to do," Nevels said before last Friday's win against Harrison County. "We keep getting better and better each week, and it culminated with the win against Scott and that's what we keep telling them now is we're not finished yet, we haven't reached the point that we want to reach. Yes, it was great to get where we got last week but we got to keep going."
The offseason was key to the actual season's success. The offseason program in previous years saw limited attendance, but that changed this year.
"In the past, we've always had smaller, quicker linemen and always had a plethora of skill kids. Once basketball season ended and we got Mike Hall and Demario Foster and then 'Tez came in. One day, we pulled the linemen up; we got Phil Madison who is a senior, Mike Hall, he's a junior, Aiden Dietz, he's a junior, then Foster, he's a senior, and Luke Richter, he's a senior. We lined them all up, shoulder-to-shoulder and we took 'Tez and told him to stand behind them. You couldn't see him. I stood behind them; you couldn't see me! We haven't had this in a long time," Nevels said. "To see that once they all started working out, they started feeding off each other. So when one guy was getting the rep that he couldn't get last week, the other guy started challenging himself to get it and it was kind of like wildfire. Some of the younger guys started looking at them, thinking, 'man, we can be pretty doggone good.' It was a matter of selling it to them and once they had a taste of a little bit of success in the weight room, they caught on and continued to grow and what we see right now."
Dietz, Nevels said, has stood out as an example of the change within the program.
The junior, who's been on the team since eighth grade, hasn't missed a workout period. His teammates look up to him, Nevels said.
Other players received praise from the coach, too.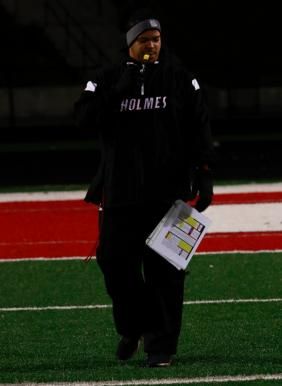 "Mike Hall has grown tremendously since last year. Last year you could tell he didn't have the confidence that he has this year. If something went bad, he would get his head down and it was tough to get him out of it." Nevels said. "Now, this year he's got a high motor and he's out there leading the way. Same could be said for Demario and Phil. They like to call themselves the Wall Dogs, so those are our four defensive linemen up front with Phil, Mike, Aiden, and Demario. Those are the kind of guys we hang our hats on.
"It begins and ends with those guys up front and it started with them in the weight room, getting stronger and gaining that confidence has led out onto the field." 
Though the on-field success has been welcome, Nevels says he's also proud of growth off the field.
"We are growing as young men, growing as people," he said. "If winning and losing is your number one deal, then you are in the wrong place. We want to teach life and everything in it and be good people and do the little things right. Once we get those in order, then the wins will start to take care of itself." 
Holmes hosts Scott (7-4) on Friday in Covington at 7:30 p.m.
Written by Jason Finnell, RCN contributor
Game photos by Brian Frey; Other photos by Jason Finnell