Premium Content
Ft. Wright Police Chief Talks About His Career Ahead of Retirement
Mon, 12/02/2019 - 15:13
RCN Newsdesk
Ft. Wright Police Chief Marc Schworer is a commanding figure, standing at six feet, four inches.
But those who know him say the chief's smile makes him approachable and that his eyes often betray a forthcoming joke.
He grew up the son of a doctor and nurse alongside three brothers and two sisters and in that big family he honed a sense of humor and found a commitment to helping others.
While a student at Covington Catholic High School, he got his first taste of policing.
"I was able to do a ride along when I was in high school, and I really liked what I saw," Schworer said. "When I graduated, I tried college, and I was actually on a path to become an accountant, because I like working with numbers. But college wasn't my cup of tea, and I worked as a jeweler for a while."
But the law called.
At 21, Schworer joined the county reserve and then became an officer with the Park Hills Police Department.
Later, he joined the Villa Hills Police Department.
He credits former Parker Hills Police Chief Ron Heidemann and former Villa Hills Police Chief Corky Brown as mentors.
"Ron is a good numbers guy, and I learned that I could combine my love of numbers with this job," Schworer said. "Corky was very charismatic, and I learned that being charismatic is a big part of the job."
Schworer later found a home at the Ft. Wright Police Department under Chief Dan Kreinest. He rose through the ranks as patrolman, specialist, sergeant, captain, and, when Kreinest retired, chief.
"I had many goals when I was appointed police Chief," Schworer said. "I wanted to be visible and accessible, and have the department involved in the community. Whenever any comments came in about police officers, I made sure those comments were brought up at the regular council meeting, which is televised. I am shameless when it comes to promoting these guys. They deserve it!"
He encouraged the department's officers to think outside the box and to become public safety champions.
Schworer started programs that he believed would meet the needs of the citizens, the businesses, and the schools within the city.  Of those, the bike rodeo, the women's defense classes, and drug prevention training were immediate successes, and Schworer credits his officers for helping him create them.
He also credits his wife, Amy, for pushing him to continue the women's defense class.
When Schworer went to the FBI Academy, he had a chance to  meet officers from all over the country.
He learned about Alert Lockdown Inform Counter Evacuate (ALICE), a training program used to prepare for active shooters, and believed it should be taught to everyone.
He started an active shooter program for any business or school so that everyone can know how to make good survival decisions if an active shooter situation should occur.
Schworer doesn't know what he will do after his upcoming retirement, but he knows he will do something. 
He hasn't ruled out law enforcement, and mentioned that Governor-elect Andy Beshear is looking for people and Attorney General-elect Daniel Cameron is looking for investigators. 
He can apply for positions now, but he can't accept anything until after the first of the year, when his retirement is set.
He said he and Amy have a vacation planned in December.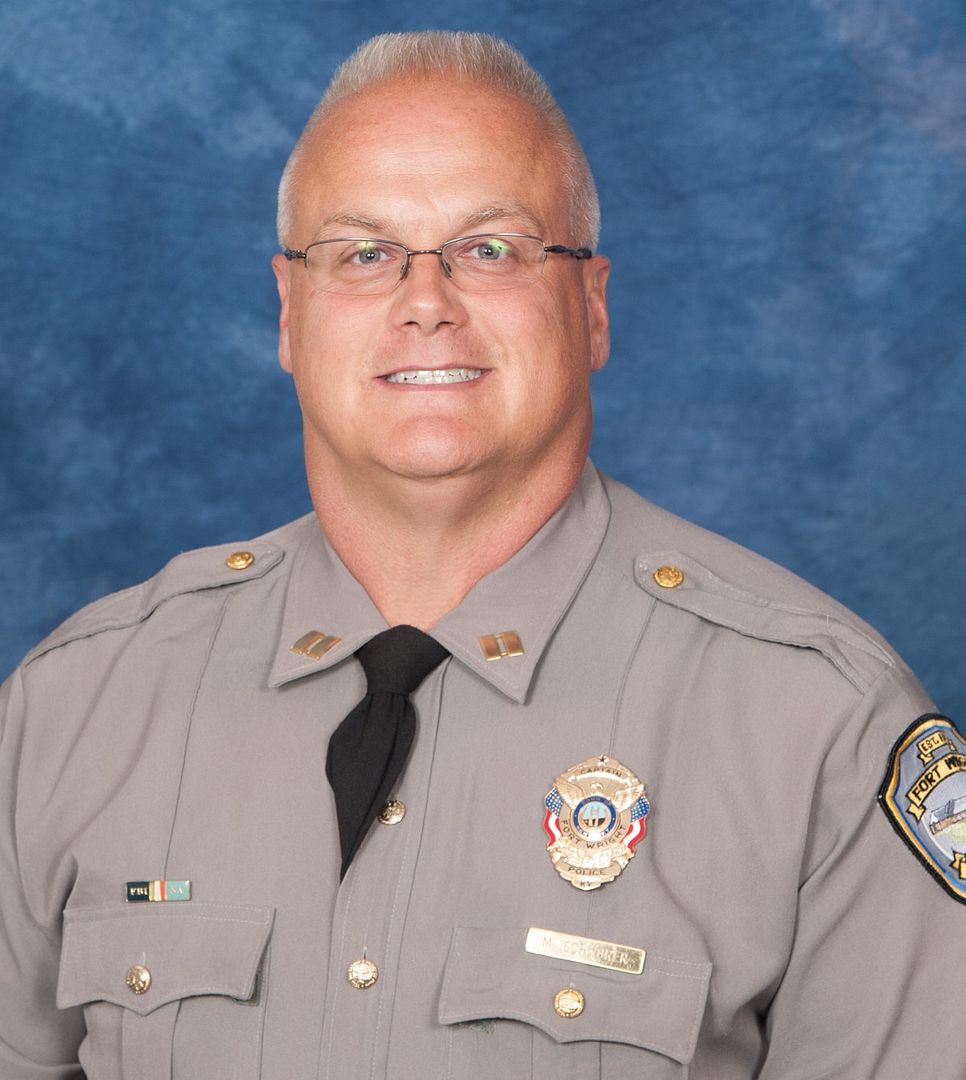 "My two biggest successes were the increased salaries (for officers), and the adding of another officer to the team," Schworer said. "I believe this will increase officer retention and will assist in recruiting officers."
The force is now at 14 people, and Schworer is proud of that. 
He said he tries to train officers so they can move up in rank, and he said most of his officers have enough training that they can move up in time. He is very proud that his force represents the message of One Team, One Mission.
"As long as they are on a course to better themselves, I am happy," Schworer said. "That is the motto I live by, too; to leave the place and myself better than when I started. Every day I attempted to lead by example with good moral character, integrity, and balance. It has been an amazing ride throughout these past twenty-four years."
Written by Patricia A. Scheyer, RCN contributor