Historic Pike Street Block Razed to Make Way for Duveneck Square
Wed, 06/28/2017 - 17:38
RCN Newsdesk
An entire block of buildings that stood together in downtown Covington for nearly a century and a half is now gone.
The demolition of the 100 block of West Pike was completed this week to make way for the second phase of a massive mixed-use development dubbed Duveneck Square, which will bring hundreds of new apartments and new commercial spaces to the site.
Phase one of the project, which also resulted in the demolition of an historic block of buildings along Washington and Eighth Streets, is moving rapidly.
The second phase is now underway with the demolition. Originally, the buildings were expected to remain, with Duveneck Square built around them. A tragedy last fall involving one of the buildings then owned by Steffen's Rental left a woman unable to walk and forced that company to vacate the premises.
Ultimately, the buildings were sold and approved by the city for demolition.
Duveneck Square is led by Cincinnati-based Northpointe Group. 
Photos by RCN: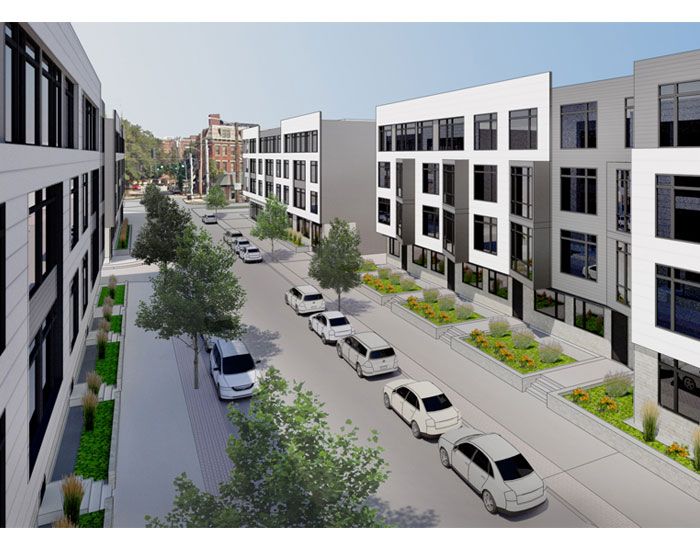 Original proposed footprint of Duveneck Square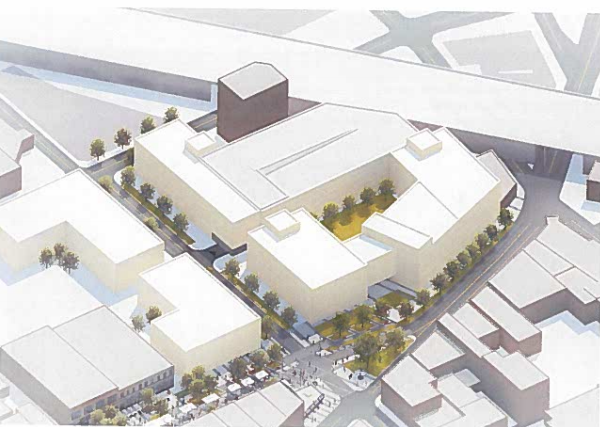 Updated footprint of Duveneck Square with removal of buildings
View of Duveneck Square at 7th & Washington Streets, with Braxton Brewing Company on far left
Duveneck Square along Washington Street