Premium Content
These Two Old Covington Townhouses Are About to Be Awesome
Thu, 07/27/2017 - 19:00
RCN Newsdesk
Two historic townhouses that straddle the line between Covington's Licking Riverside and Eastside neighborhoods at 8th & Greenup Streets are in the midst of an incredible makeover.
Long left among the blighted properties that dot this section of downtown, developer Daniel Streicher and his company, Curb, are transforming the twin homes into modern attractions with sleek finishes and capitalizing on the view of the Cincinnati skyline.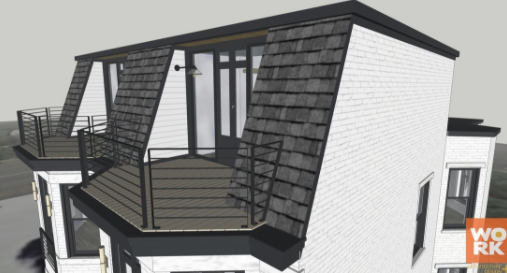 Streicher - who is backed by fellow Covington developer Tony Milburn on the project - had his eye on the property for a couple months. He lives in an apartment nearby. When the chance came to snag them, he purchased the "problem properties," as he called them.
He attached Work Architecture & Design to the project and the building was reduced from four residential units to two towering townhomes, with a plan to highlight the historic features with a modern touch.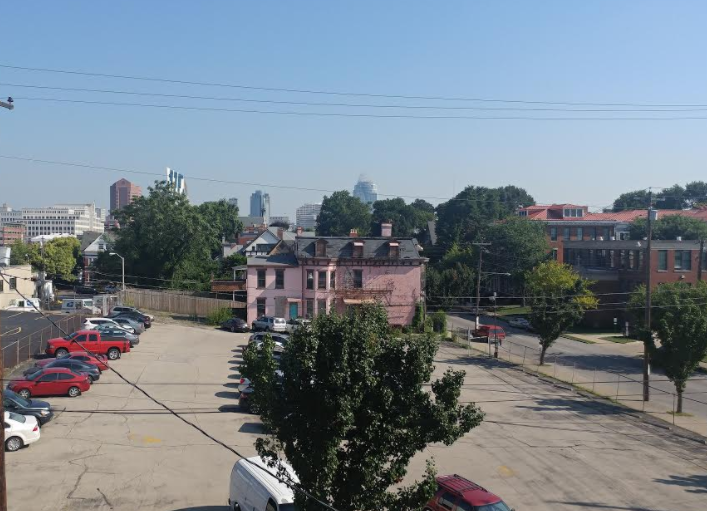 "We know how to accept some of the historic features we like and maximize them," Streicher said. For example, the bay window on the upper floors will function as more than a window. "It could be a window," Streicher said, "or it could be used to tie people into the neighborhood."
As for the third floors, that's where the money view is. The Cincinnati skyline is visible in the distance, and instead of incorporating rooftop decks to capture that sight, the team placed a small balcony on the top floors.
The project is the largest yet for the young developer, who has also worked with some other local high-profile developers like Milburn and Tony Kreutzjans. On his own, he previously renovated a small shotgun house in Covington's Westside.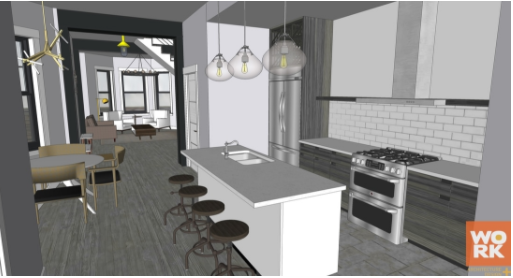 The scope of the 8th Street Townhouses - as they will be marketed by Rebecca Weber & Associates at Huff Realty - is what attracted Streicher to the project. "It was a four-unit and that is part of the reason why I took it on. From where I started two years ago on Berry Street, everything I took on was a step up," he said. 
"This one has been stripped to the bones."
When finished, each home will list at $319,900.
"(We) are really excited to be working with the creative union of Curb and Work Architecture," said Rebecca Weber. "We think the product is a perfect fit for Covington and what today's buyers are looking for. The design and finish selections are perfect for the urban dweller."
The project has a website: 8thStreetTownhouses.com.
Written by Michael Monks, editor & publisher
Top photo by RCN/All renderings provided by Work Architecture & Design