Premium Content
Two Large Downtown Covington Developments Considered for City Incentives
Mon, 10/23/2017 - 08:24
RCN Newsdesk
The downtown Covington surge in residential development appears to be continuing and Tony Kreutzjans and his Orleans Development are still in the thick of it.
After blockbuster projects like the Boone Block Lofts and Pike Star I & II, the Covington-based developer will be back at City Hall seeking incentives for another pair of projects.
The long-vacant Bradford Building is set to become home to five more upscale condominiums on the upper floors with new commercial offerings on the street level.
Orleans Development and the City of Covington previously entered into a term sheet that will transition into a development agreement, including $350,000 in funds from the Covington Economic Development Authority (CEDA) to improve the severely damaged facade. The city may also elect to contribute $150,000 from its tax increment finance (TIF) district funds for streetscape improvements.
Meanwhile, Orleans is already in the midst of transforming a series of three buildings along the 800 block of Madison Avenue that will be known as Madison Flats.
That project will include thirteen new one-bedroom apartment units and five commercial spaces on the street level.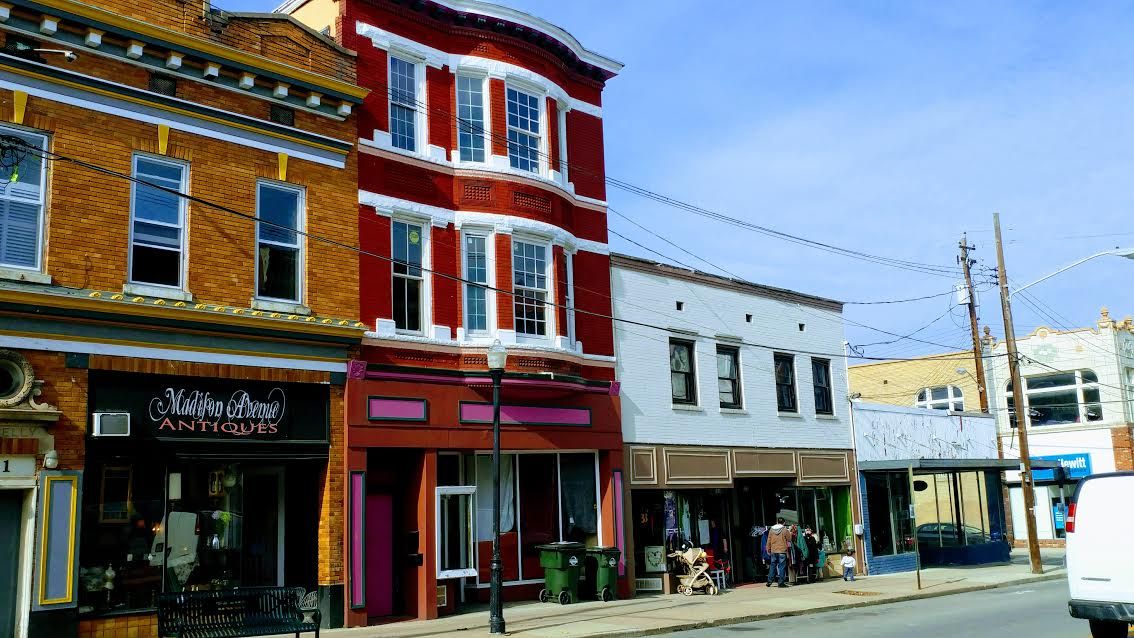 The city commission will consider a $50,000 development loan to address facade improvements.
Ross Patten, economic development specialist for the city, updated the commission last week and said that the Bradford Building, located at the corner of 4th Street and Scott Blvd., would begin construction by December and be completed within a year.
Patten also said that there would be no interest on the Madison Flats loan and that it would be repaid within 8 years. That project is expected to be a $1 million investment by Orleans Development.
Written by Carrie Crotzer and Michael Monks, RCN