Premium Content
BRU Burger Bar Coming to Ft. Mitchell
Tue, 02/13/2018 - 15:15
RCN Newsdesk
We now know which fancy burger restaurant is coming to Ft. Mitchell.
By late summer or early fall, a new BRU Burger Bar will open in the reconstructed retail center along Buttermilk Pike near the Chamber Center and Oriental Wok.
First reported by The River City News in September last year, Zalla Companies is giving that development a complete makeover. When announced, Zalla's David Heidrich teased at a Ft. Mitchell city council meeting that a high-end burger restaurant would be part of the revamped center.
He could not say which one at the time.
And now we know.
"It is a concept that we are growing with," said Mike Cunningham, namesake of Cunningham Restaurant Group, or CRG, the Indianapolis-based operation behind BRU Burger Bar. "We like the Ft. Mitchell market. We looked at it a couple years ago with an opportunity that didn't work out."
But now is the time, Cunningham said, and the Ft. Mitchell location will be CRG's eighth BRU. It operates twenty-four restaurants between eleven different concepts in three states, including the downtown Cincinnati BRU Burger Bar and the Moerlein Lager House.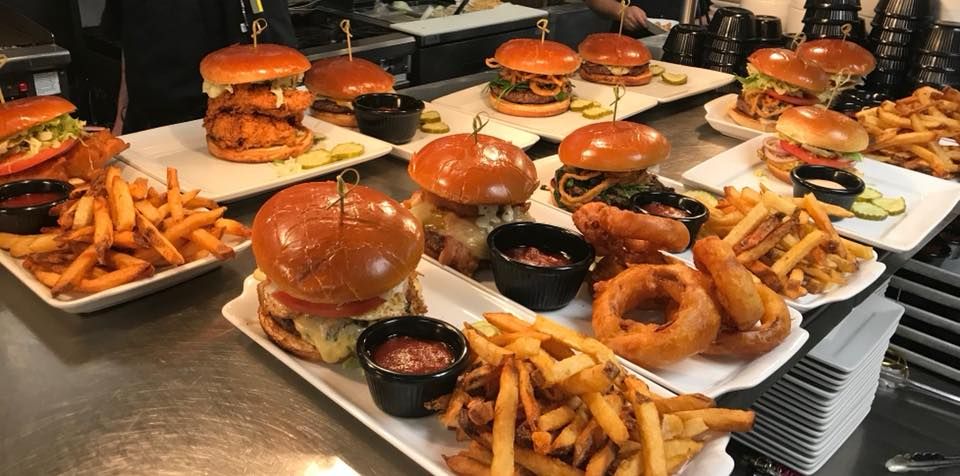 "We now think that that area is a little under-served," said Cunningham, a native of Cincinnati.
BRU Burger is known for its classy atmosphere - wood floors and tables, granite bar top - and chef burgers ($10-$13) paired with any choice from a long list of beers, on draft and in bottles. Cunningham boasts that the restaurant also offers healthier alternatives, like a quinoa burger and quality salads. Everything is made from scratch in the kitchen.
"We like to think we over-deliver on all sides and that's what allows us to be successful," Cunningham said. "The value is there and it costs money to build things, but we get the return through the volume. We expect to do a serious volume there (in Ft. Mitchell)."
Cunningham founded his company when he was in his early 30s, and now his Boulder Creek Dining Company in Brownsburg, Indiana is 21 years old. From there, he and his business continue to develop concepts.
BRU Burger Bar has four locations in Indianapolis and its surrounding suburbs, one in Evansville, one in Lexington, one in Cincinnati, and Ft. Mitchell will be the eighth. Check out the details here.
Written by Michael Monks, editor & publisher