Premium Content
Meth Dealer Who Raced from Bellevue, Newport Police Gets 16 Years
Fri, 04/27/2018 - 16:20
RCN Newsdesk
Just over a year ago, Bryan Kenneth McCloud tried to race away from Bellevue and Newport police at a high rate of speed.
By the time the chase was over, McCloud had crashed into a building and utility pole on 8th Street in Newport. Inside the vehicle, police found twenty grams of crystal methamphetamine, which he admitted was to be sold, along with two firearms, including an AK-47 used in his drug trafficking business.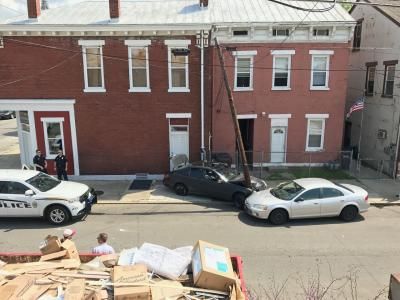 RCN file
Information from the police at the time was hard to come by. Bellevue Police turned down an open records request from The River City News related to the case last year. Federal prosecutors handled the criminal proceedings.
McCloud was arrested on April 15, 2017. He pleaded guilty in October and on Friday, April 27, 2018, he was sentenced to 192 months, or 16 years, in prison.
He had four previous convictions related to robberies. McCloud, 35, formerly of Dayton, Ohio, will have to serve at least 85 percent of his sentence.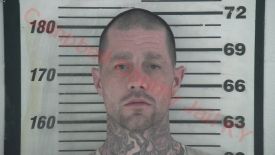 Bryan Kenneth McCloud (via Campbell Co. Detention Center)
Federal investigators said Friday that the case is part of Project Safe Neighborhoods, a program bringing together all levels of law enforcement and the communities they serve to reduce violent crime and to make neighborhoods safer.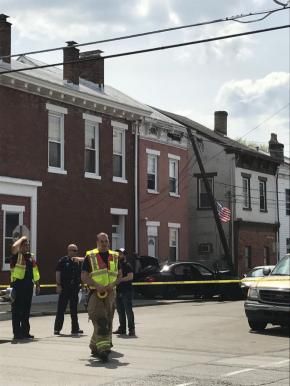 RCN file
U.S. Attorney General Jeff Sessions reinvigorated PSN in 2017 as part of the Department's renewed focus on targeting violent criminals, directing all U.S. Attorney's Offices to work in partnership with federal, state, local, and tribal law enforcement and the local community to develop effective, locally-based strategies to reduce violent crime.
Written by Michael Monks, editor & publisher