Young Professionals Receive Awards, Organization Merges with NKY Chamber
Fri, 07/20/2018 - 11:27
RCN Newsdesk
At its annual awards show on Thursday, LEGACY announced a new name and that it had merged into the Northern Kentucky Chamber of Commerce.
As part of the evening's celebration, LEGACY president Elizabeth Fricke announced that the organization would be known as Northern Kentucky Young Professionals (NKYP).
"We are excited to announce the name change to NKYP," said Fricke. "Our steering committee feels the name is a better representation of our organization, allowing new members to easily identify our mission, and better aligns the group with the NKY Chamber."
Started in 2000 as an initiative of Forward Quest, LEGACY was created in an effort to provide a forum that would provide young professionals with the support and development needed to be successful in their careers. The organization encourages young professionals to grow through diverse opportunities for networking, professional development and community involvement. That purpose will remain intact as the program merges into the NKY Chamber.
"The transition of LEGACY to NKYP and the merger with the NKY Chamber is exciting," said NKY Chamber senior vice president and COO Gene Kirchner. "It is a top priority of the Chamber to retain, attract and grow talent in our region. The development of an active and engaged organization for young professionals such as those who are part of NKYP is an important component of our overall strategy."
Following the announcement, the Next Generation Leader Awards were handed out in a variety of categories in front of 300 people at the Madison Event Center in Covington.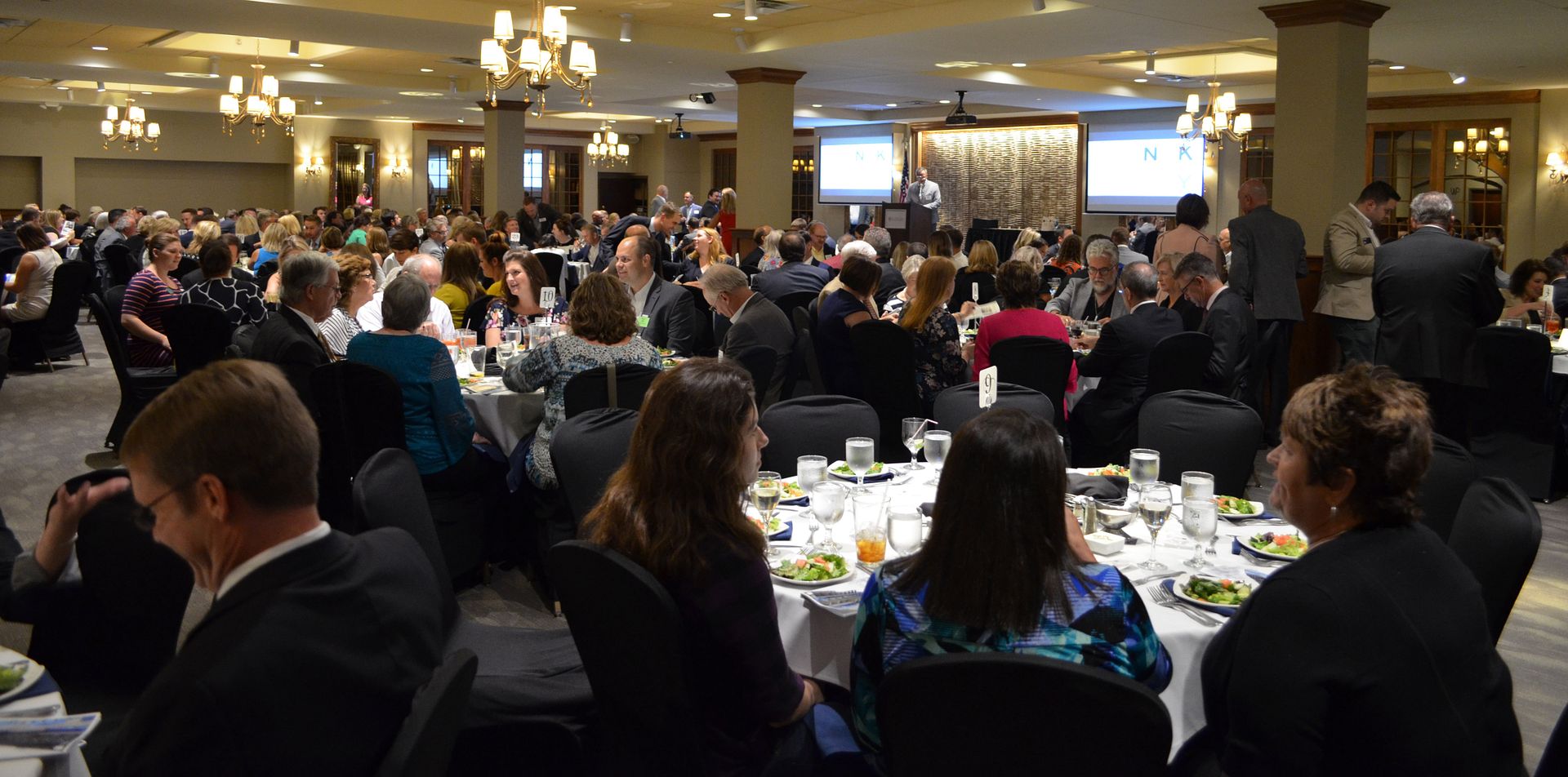 The River City News publisher Michael Monks served as master of ceremonies for the awards, which recognize young professionals under the age of 40 for accomplishments in their field.
The winners in each category are as follows:
Arts, Entertainment, Recreation: Christie Rogers, Northern Kentucky Chamber of Commerce
Business & Financial Services: Holly Mazzocca, Bartlett Wealth Management
Communications, Marketing & Sale: Drew Boehmker, Scooter Media
Community & Social Services: Talia Frye, Brighton Center
Education: Keith Lanser, Mount Saint Joseph University
Entrepreneurial: J.B. Woodruff, Kentucky Innovation Network/UpTech
Government & Public Affairs: Aftab Pureval, Hamilton County Clerk of Courts
Legal Services: Liz Reeder, Strauss Troy
Medical, Healthcare Services & Technology: Laura Capannari, Cincinnati Children's Hospital
In special presentations prior to the NGLAs being handed out, the LEGACY Legend Award was given to Kevin Canafax of Fidelity Investment, the LEGACY Impact Award was given to Normand Desmarais of TiER1 Performance Solutions and ENTREP, and the the Greater Cincinnati Foundation presented its 2018 Emerging Philanthropist Award to Adam Turer of Lerner, Sampson & Rothfuss.
"The NGLAs are a signature event for LEGACY," said David Kay, president-elect of the organization. "The program brings businesses, community leaders, and young professionals together to celebrate our successes in the region."
-Staff report
Photos provided