Premium Content
Fire Hits Historic Covington Home, Man Captured on 4th Street Bridge
Fri, 08/31/2018 - 17:50
RCN Newsdesk
---
RCN Live Coverage:
---
This story has been updated.
Covington Police announced an arrest in the alleged arson that took place on Riverside Drive in the Historic Licking Riverside neighborhood on Friday afternoon.
Anthony Taylor, 29, of Erlanger is charged with first degree arson. He was taken to St. Elizabeth Hospital to be treated for a suspected overdose, police said Saturday.
Fire broke out Friday afternoon just before 3:30 p.m. at an historic home on Riverside Drive in Covington, blocks away from where police swarmed a man on the 4th Street Bridge.
Covington Police confirmed Saturday that both events are connected.
The fire started at 321 Riverside Drive, a multi-family building in Northern Kentucky's most historic neighborhood.
A witness said that a man approached her home from the alley behind the home and opened her screen door. The man was not wearing a shirt, had facial hair, and had tattoos, the woman said.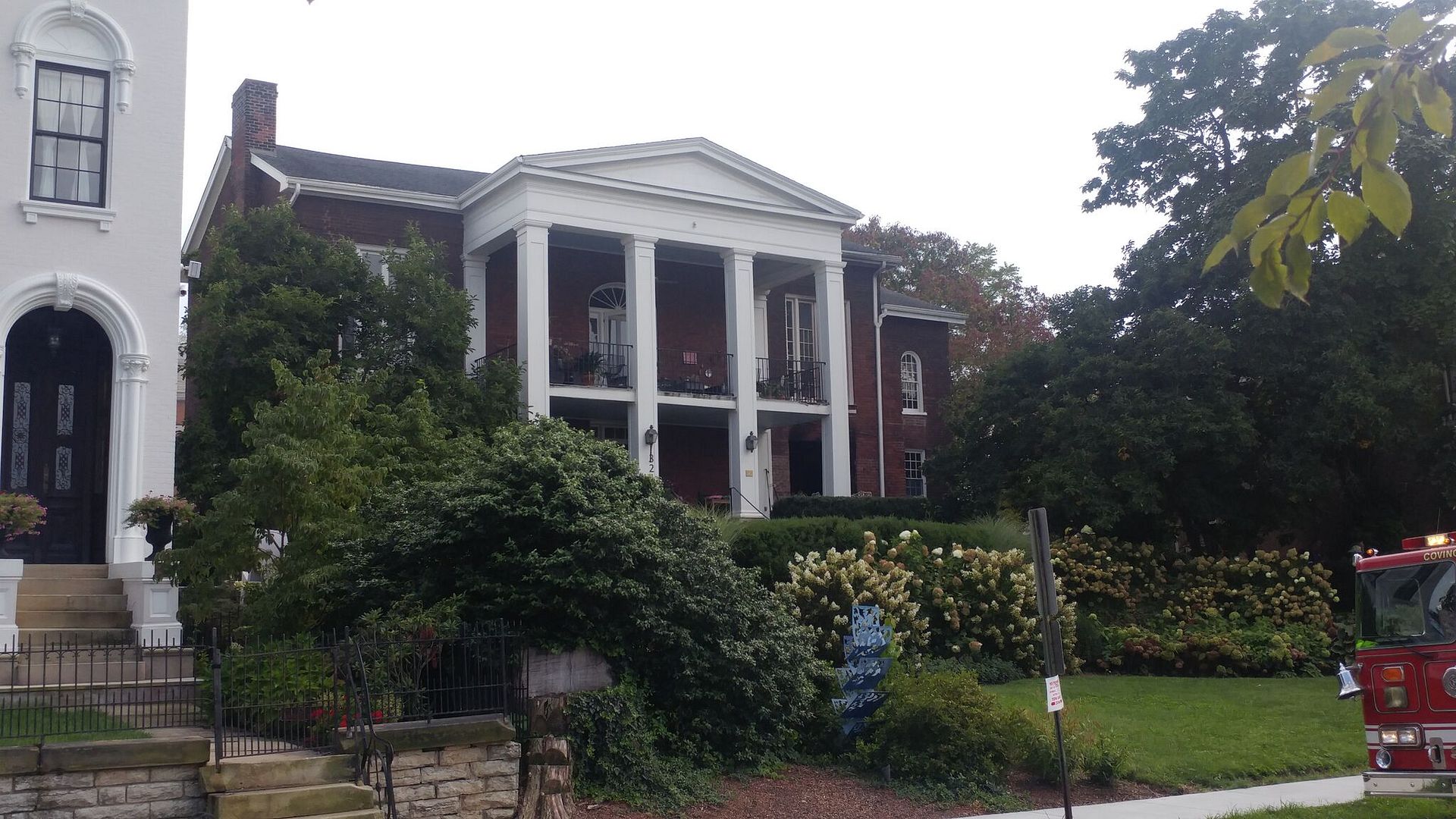 "He looked crazy," Holly Casper said. "He sees me, I call 911 - which took ten minutes because Cincinnati took two times before they connected me over to Northern Kentucky. Once I got a hold of them I made the report. I didn't want to go out on the porch because I was by myself but when I did come out on the porch there were matches and the chair was knocked over."
Apparently the man found the neighboring home in the building to be empty and entered.
Shortly after, smoke was billowing from the home.
The 101-year old woman who lives there was not home at the time, witnesses said. "But we didn't know that," Casper said. "I was yelling."
A few blocks south, the 4th Street bridge between Covington and Newport was shut down as police officers from both cities apprehended a man. 
The River City News witnessed police surrounding a man who was on the ground, matching the description by witnesses of the fire.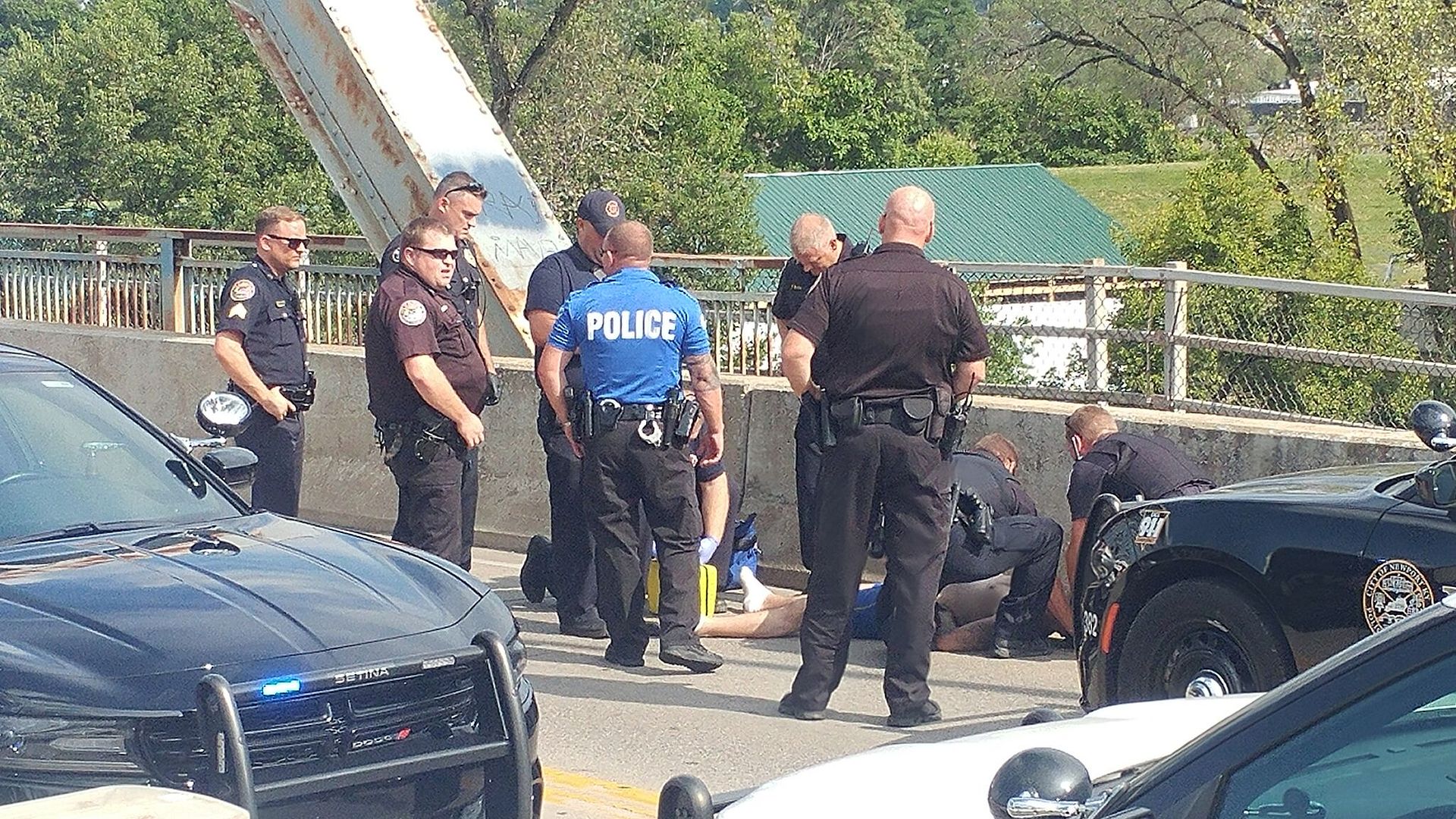 That man was later identified as Taylor.
He will be transported to the Kenton County Detention Center after being cleared to leave St. Elizabeth.
The fire was mostly put out by 5 p.m. with only light smoke still coming from the unit.
The exterior damage to the historic home appeared to be confined to first floor windows on both the front and back, but the interior damage appeared to be worse. The full extent of the damage is not yet known.
This story will be updated when more information is known.
=Michael Monks, editor & publisher