Premium Content
For 70 Years this Local Small Business Has Been Operated by the Same Ludlow Family
Wed, 04/15/2015 - 18:03
RCN Newsdesk
Tucked away off of Adela Avenue in Ludlow sits a business that has been there for 70 years and Ideal Supplies has been a part of the Gaiser family the entire time.
Mike Gaiser has worked at Ideal Supply for four decades. His grandfather opened up shop in 1945, and his two uncles, John and Howard, own it now.
"It started out as a hardware in the front office and my grandfather would sell coal. He would get stuff in by rail car. Lumber and stuff came in by rail car. He always had sand and gravel because this was kind of like a sand pit anyway," Gaiser said.
The house in the front of the business doubled as the Gaiser home and the Gaiser shop. Mike's grandparents lived there when the business first opened.
"That was the original house. They lived in it. It had rail access. My grandfather was usually on the bulldozer and my grandmother pretty much ran the store many years ago," he said.
The first edition of the extension from the house came in the 1970's and then the back was built in the 1980's.
"Then we kind of ran out of space after that," Gaiser said with a smile.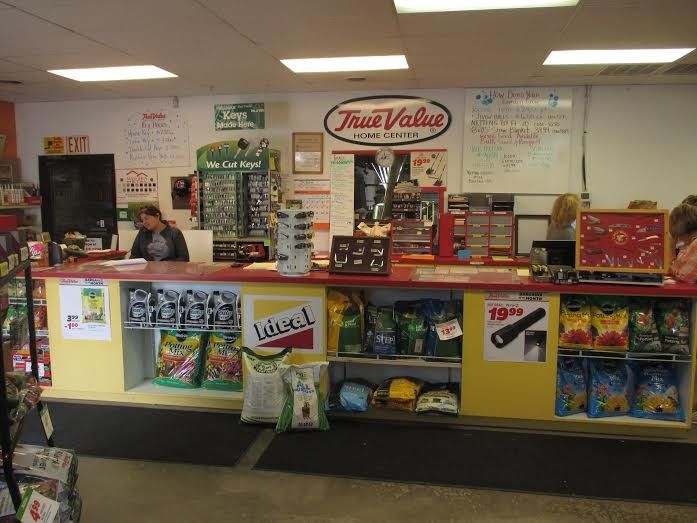 The family has enjoyed four generations of employment at the store, the most of recent of which is Drew Gaiser who is 20-years old.
"Both of my uncles have been here since day one," Gaiser said. "My cousin Jeff runs the concrete department and that's John's son."
Concrete has become a big part of Ideal Supplies' operation, but they remain only sellers of concrete rather than doing the concrete work themselves.
"We expanded when the concrete company came in. I believe the first concrete truck was like 1969, a little bit before. I was pretty young when it came in," said Gaiser. "Concrete is going to be the bulk of our business. There's always a project going on somewhere. Then we kind of follow up a little bit and tell the people the other stuff we have while we're on the job site and hopefully we get a little more."
Most of the concrete work is done by concrete contractors. Ideal Supplies does only little jobs when it comes to actual concrete work because they don't want to take away from the contractors that do business with them. Gaiser explained that it is important to maintain the relationship with their contractors. "A lot of times we will give them out as referrals. We want to sell the concrete, we don't want to do all the pouring and everything because that's just a whole other different ball game."
Since the hardware store and the concrete division have taken off, Ideal Supplies has branched into other ventures and now employs 20 people. "Everything is combined into one business. So we have the excavating, the trucking, the concrete business, the hardware store, the lumber yard, we do snow removal and sell box salt."
When the weather gets warmer, things pick up at the store in Ludlow.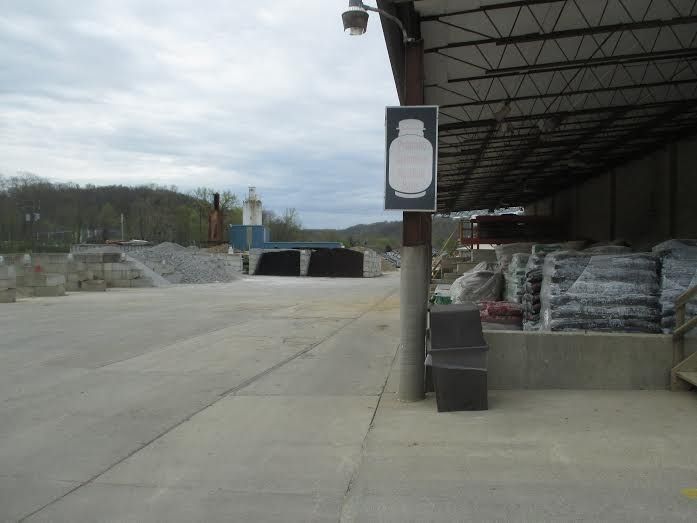 "Business is starting to really pick up," Gaiser said of the season. "We get a lot of sand, gravel, mulch and stuff like that right now, because people want to get their yards fixed up and do all of that. Spring to fall is the busy time for us, and if it snows, we get plenty of business throughout the winter, other than that it actually slows down."
Not only has Ideal Supplies been a solid business for the City of Ludlow for the past 70 years, they are also good neighbors.
"We do a lot of community service, helping the school out. We do a lot of volunteer work," Gaiser said. "My uncle John, who is 73, he's really been involved with the community throughout his years. He and his wife coached softball, all of their kids pretty much played all the sports. They've volunteered time and money and anything else. They poured concrete pads for the football team down at the stadium. We've donated materials, time and labor. I think the last project that both my uncles were involved in was the scoreboard down at the football stadium, and they also did some help on the renovations there."
In turn, the City has been a longtime customer with Ideal Supply when there is a need for materials within the maintenance department.
The City of Ludlow does buy things. They'll come up and get a little bit of lumber to do repairs, and they do buy concrete from us just like everybody else," he said. "We have the City of Fort Wright also. Park Hills, all the local cities that are dealing with bulk gravel, sand, concrete and mulches."
While the business sells excellent material and hardware supply, Gaiser says that the business prides itself mostly on the service they provide their customers.
"We try to push service more than we do anything else. We try to go the extra mile for people. My uncles have been in this area all of their lives as well as their families. I live in the area. We have deep roots here," he said. " As long as we keep pleasing people, I guess we will stay in business. We've been here, like I said, since 1945 and 70 years is a milestone for us."
Follow The River City News on Facebook, Twitter, or email us!
Story & photos by Bryan Burke, associate editor